Scottsdale Granite Repair & Sealing
Specializing in Granite Crack Repairs & Granite Countertop Sealing
(480) 535-0175
Licensed – Bonded – Insured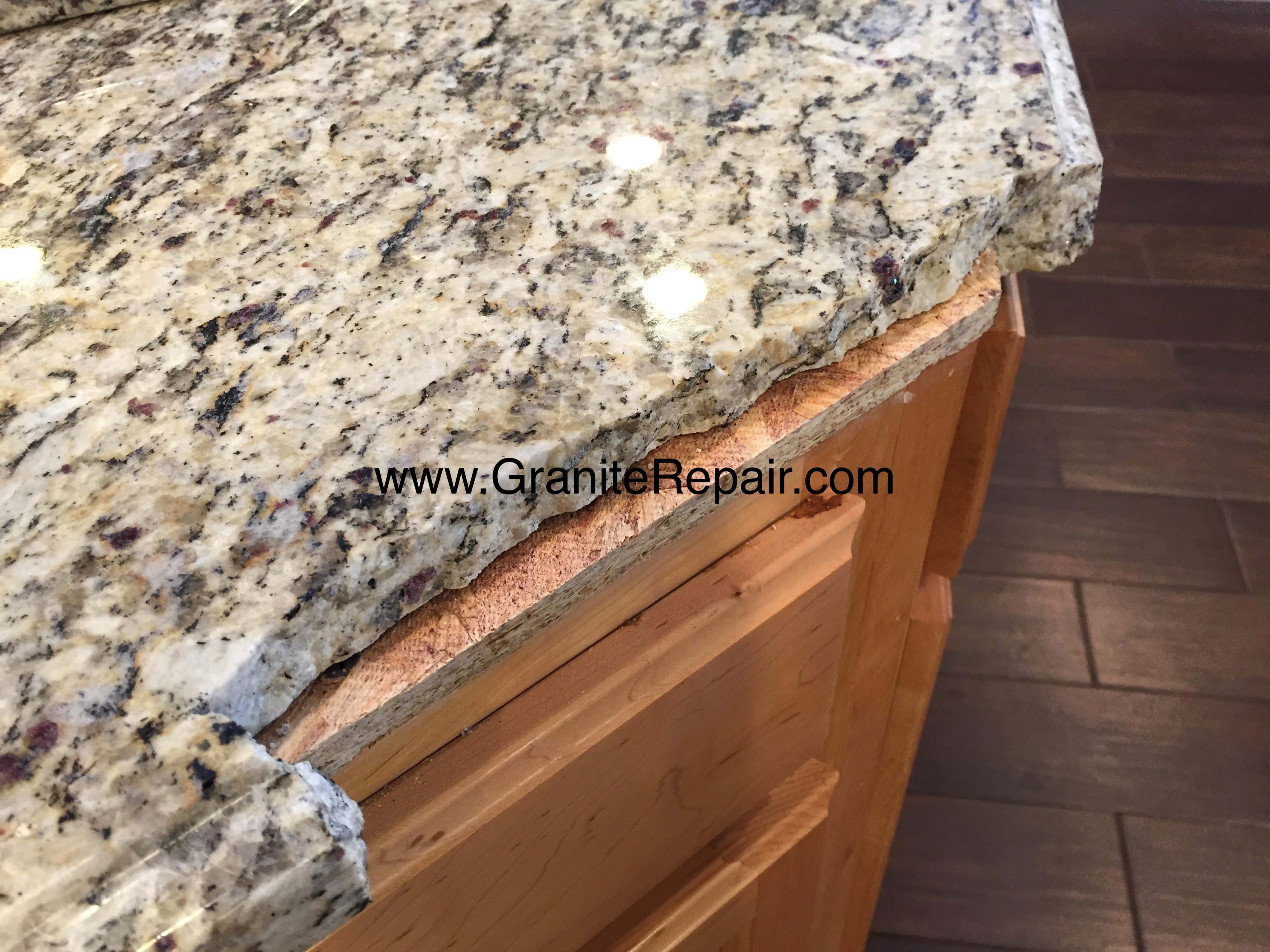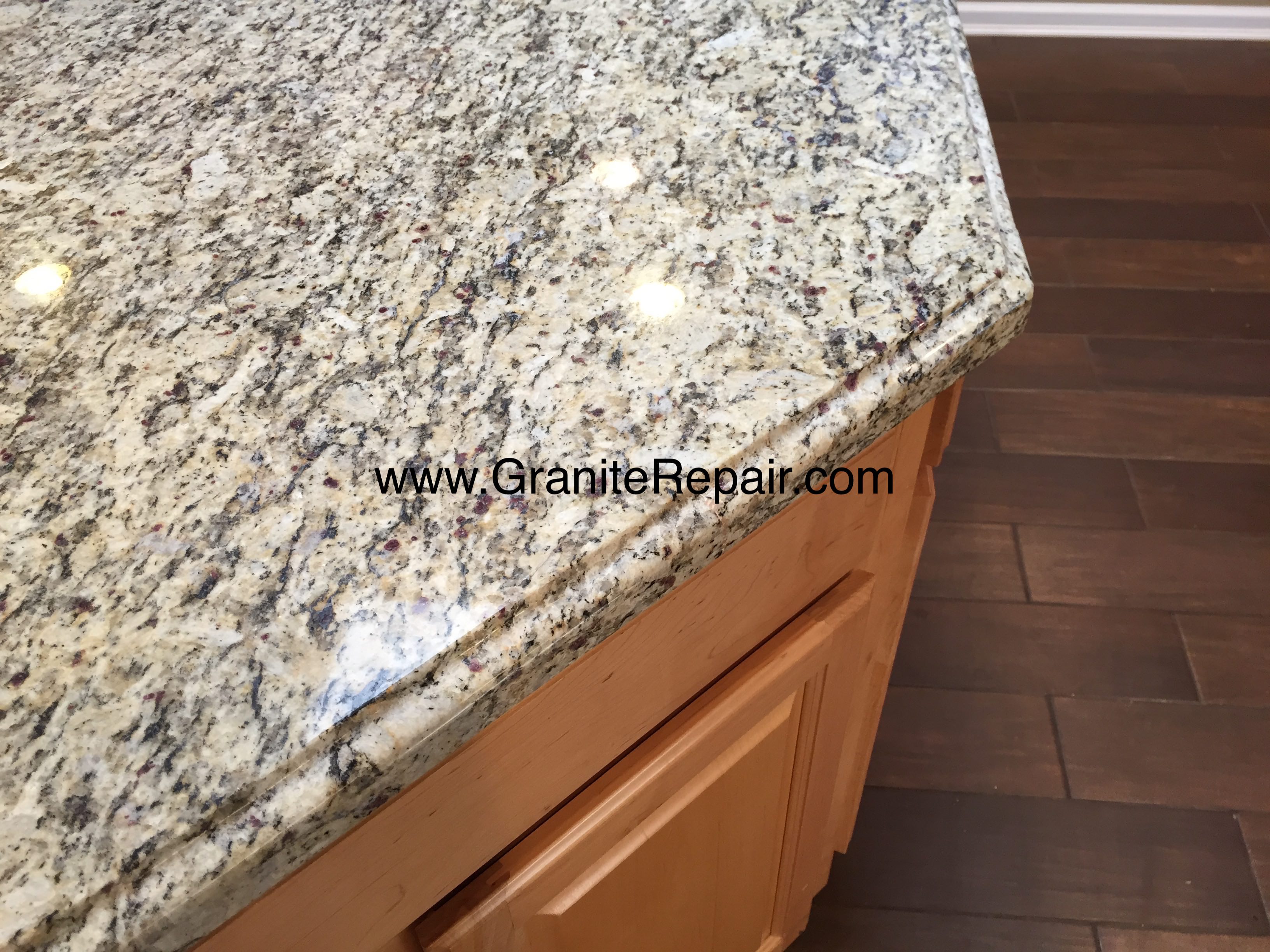 GRANITE REPAIRS
Hello, and thank you for visiting our site. We Specialize in granite repair on granite countertops. Granite Cracks are never something you want to see and definitely mean a problem. What type of problem and what caused it? That would usually need a professional diagnosis. Although some types of granite have natural "fissure" cracks, it is best to call a professional right away when you see a questionable area. Usually it's an underlying problem and the granite repair needs to be addressed immediately to avoid the crack from getting larger and spreading.
Razor Sharp Edges are another thing to be cautious off. When granite cracks or breaks it tends to leave behind sharp edges. We are very careful to make certain we get all these types of issues taken care of so you have no more worries.
GRANITE CLEANING
Keeping your granite clean and free from dried on foods and liquids are an important part of preserving the life of you granite countertops. Calcium Buildup can occur relatively easy on your granite countertops and continue to spread fast. It can be removed safely with no evidence or traces of damage if caught early enough. This type of issue can be taken care of and protected for you to use daily. However, to avoid any major problems you would need to make sure to hire someone qualified. Also, you would want to seal with a high quality product.
Call for more info (480) 535-0175.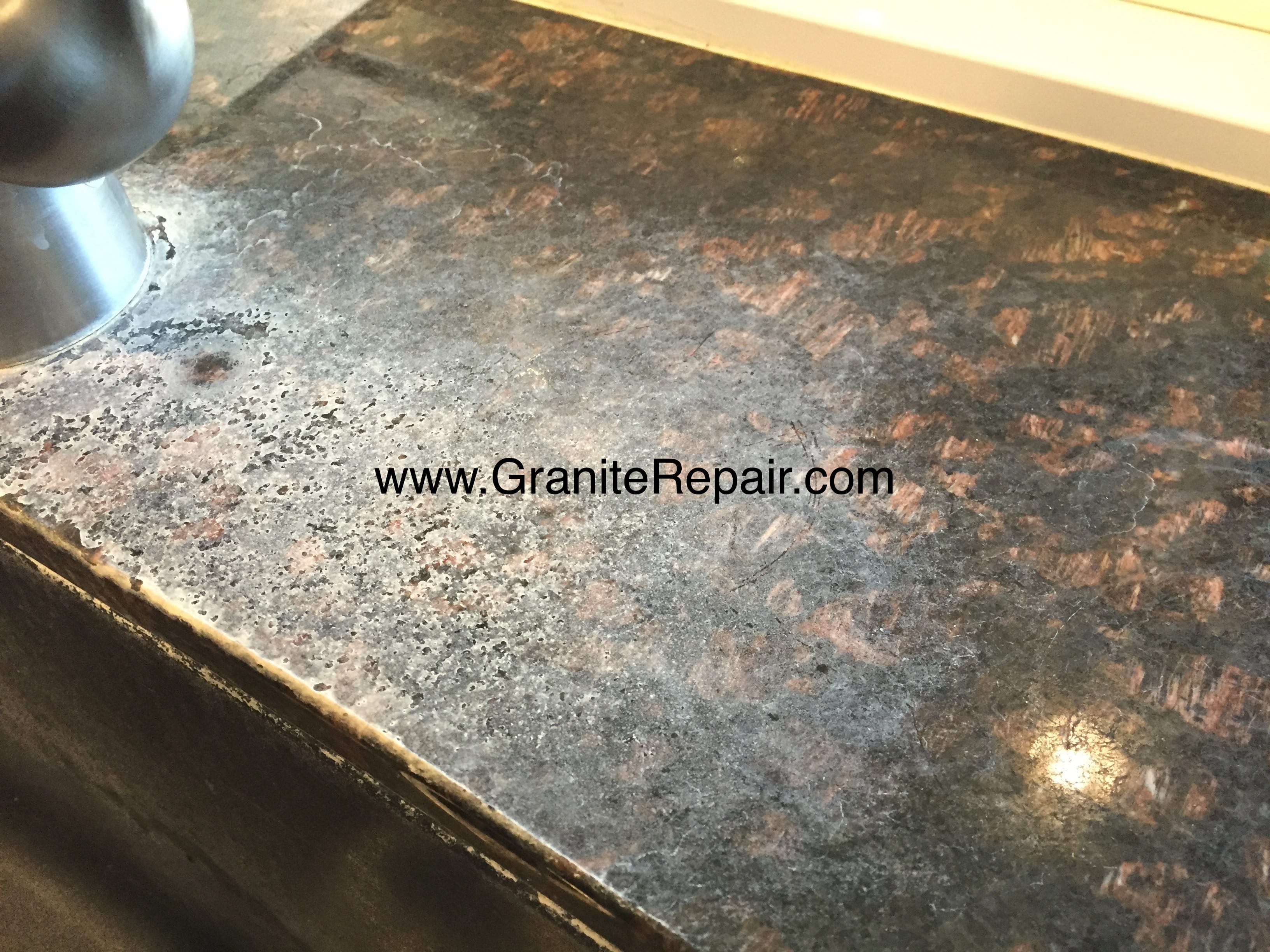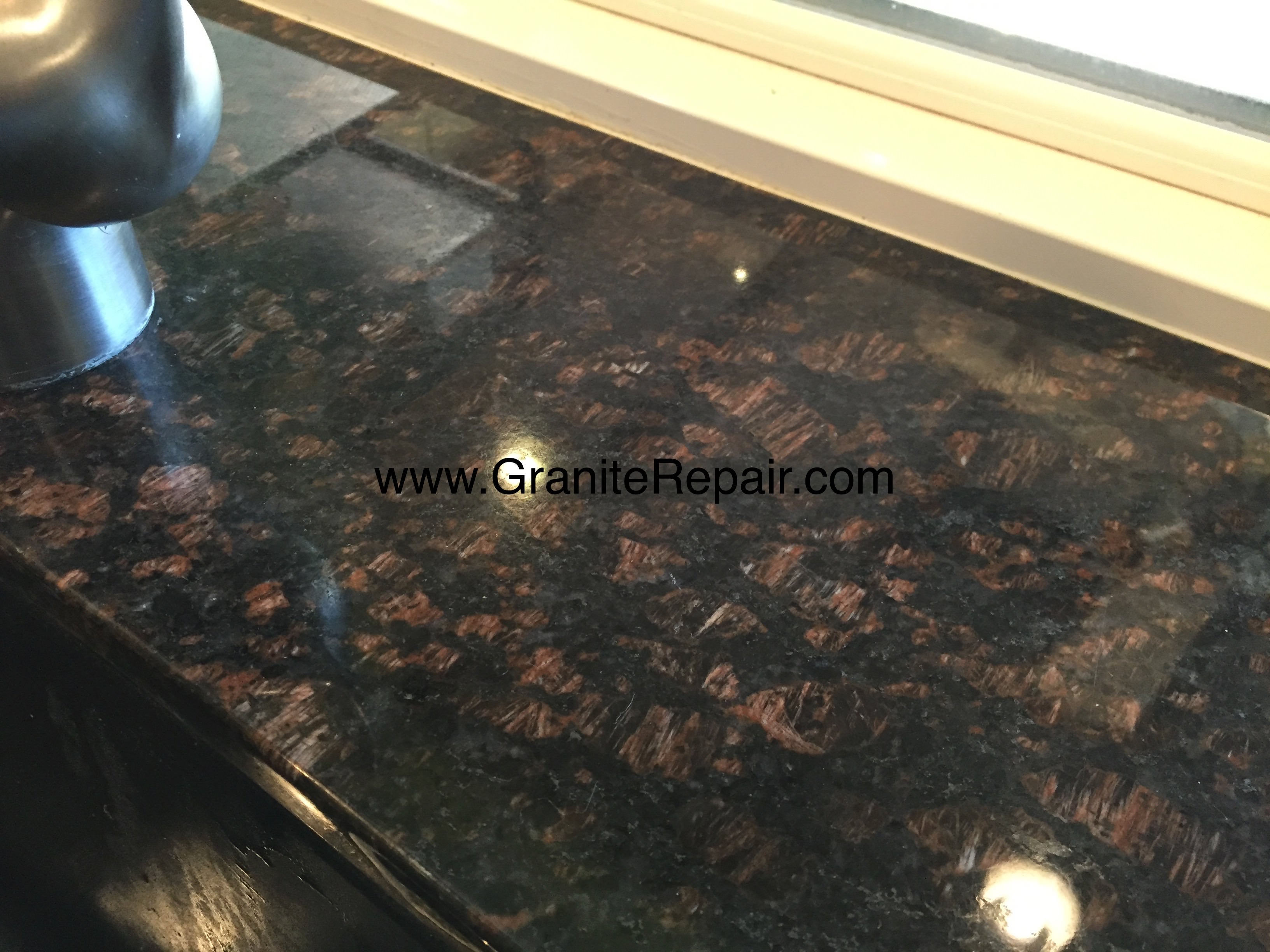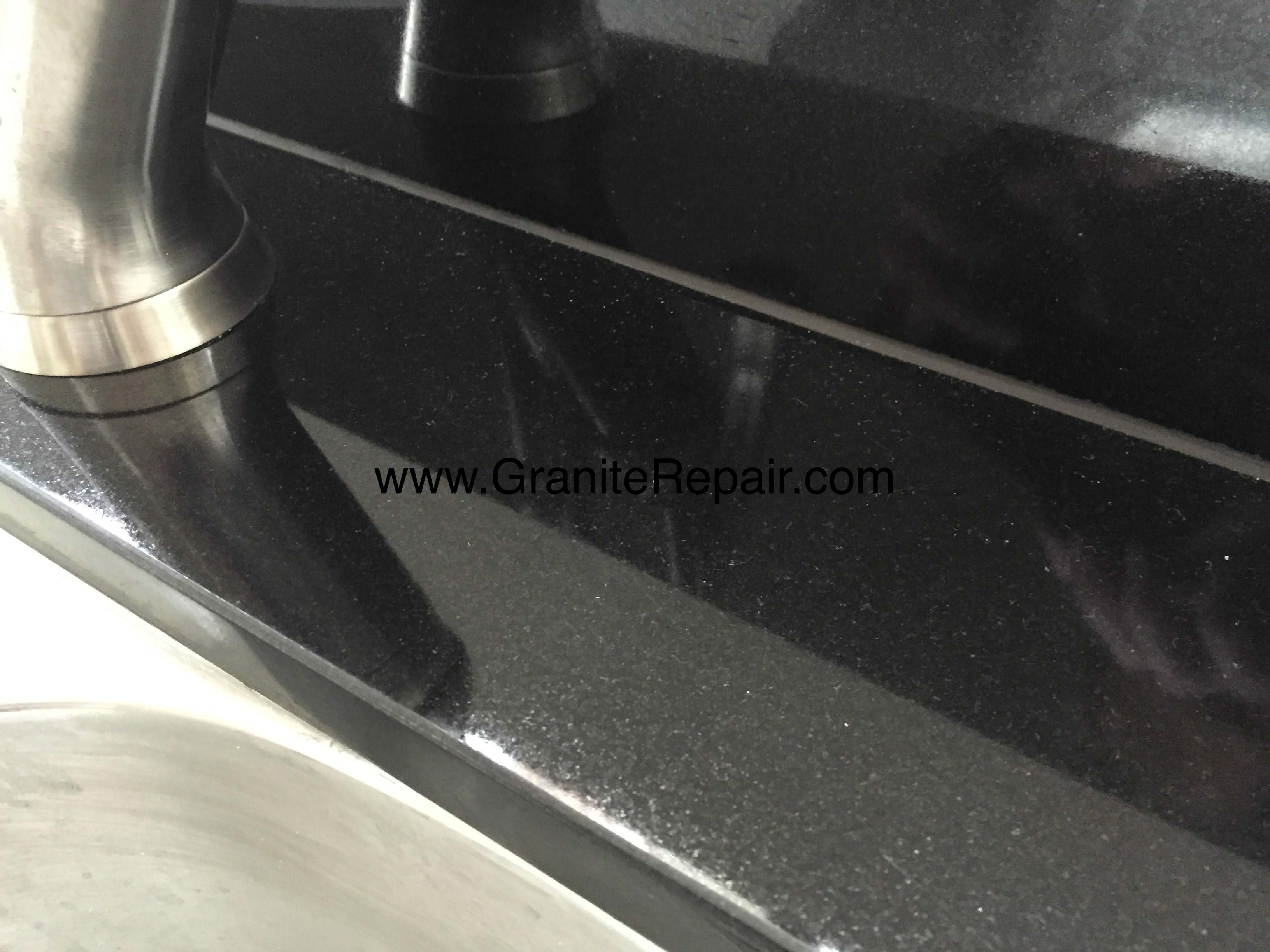 GRANITE SEALING
After your granite cleaning and granite repair, sealing your granite is the final step to protecting your investment. Be wary though, there are hundreds of different types of granite sealers on the market. Granite King® only offers the Very Best Quality Sealers Available.
Which Sealer is right for you? It can depend on the location of the stone to be sealed. It can also depend on the amount of usage your granite countertops receive. Call us to evaluate your granite to see which type of granite sealing process is right for you.
**(We Only Use Sealers That Are Safe For Food Preparation Areas.)**
GRANITE SINK PERIMETER REPAIRS
Kitchen sinks see a lot of action. So it's important to make certain everything in this area is tight and right. We make certain your sink perimeters are completely water sealed tight. The caulk lines where the sink meets the granite should be watched for problems to make sure you keep the water out of the cracks and crevices. When the caulking is cracked or completely gone, it is allowing water to enter underneath your granite and can eventually turn into an ugly problem.
Call for more info (480) 535-0175.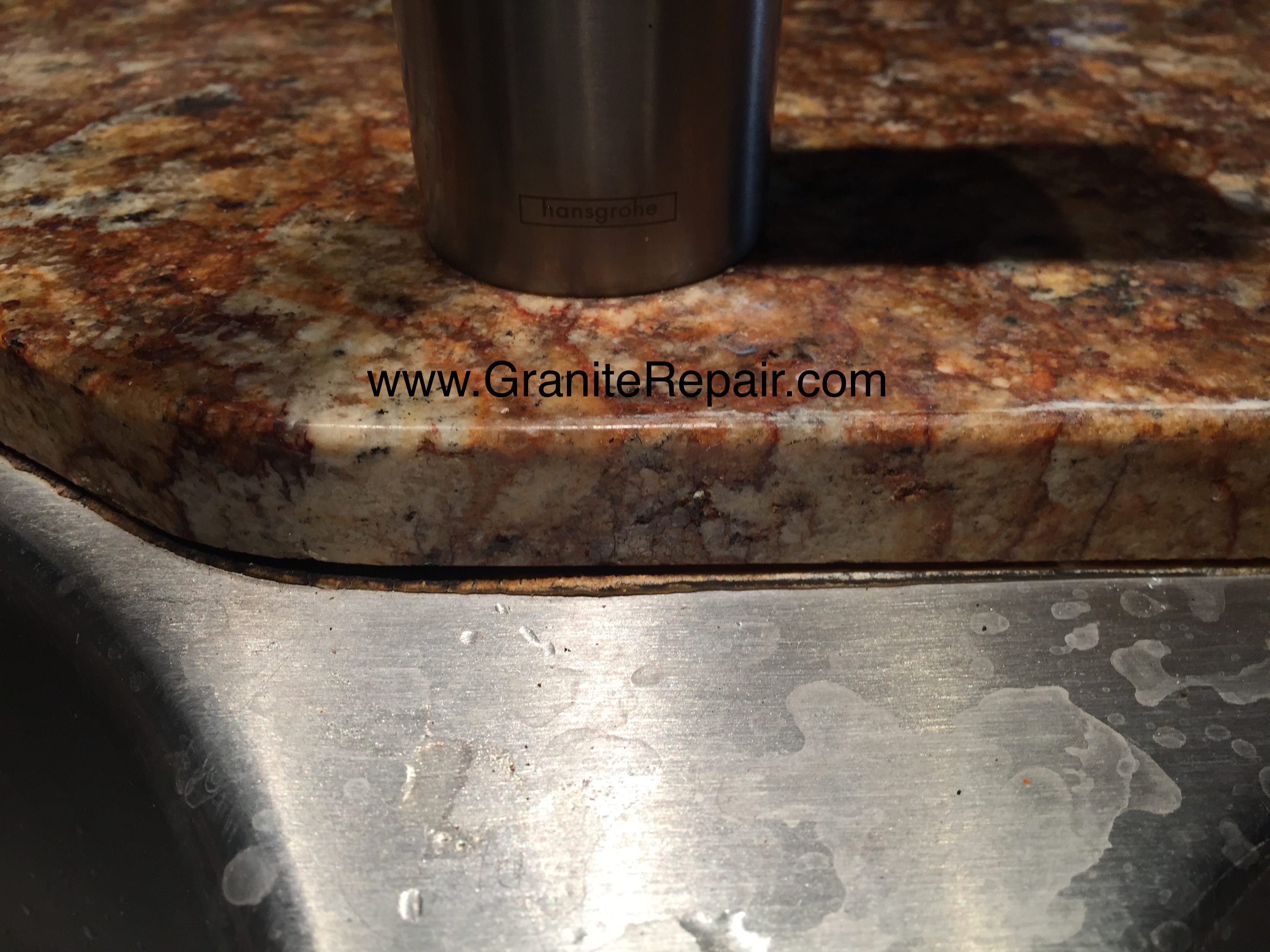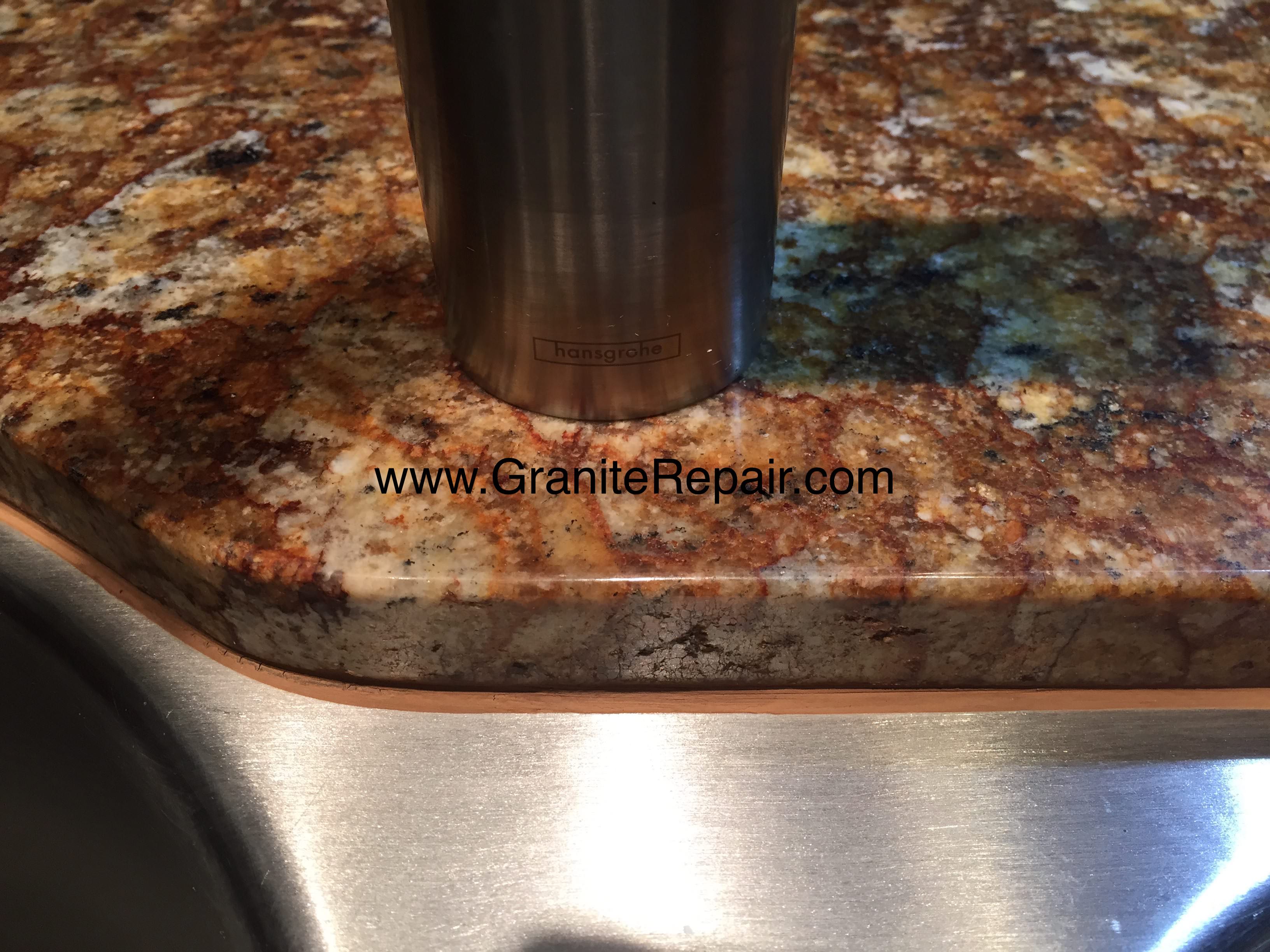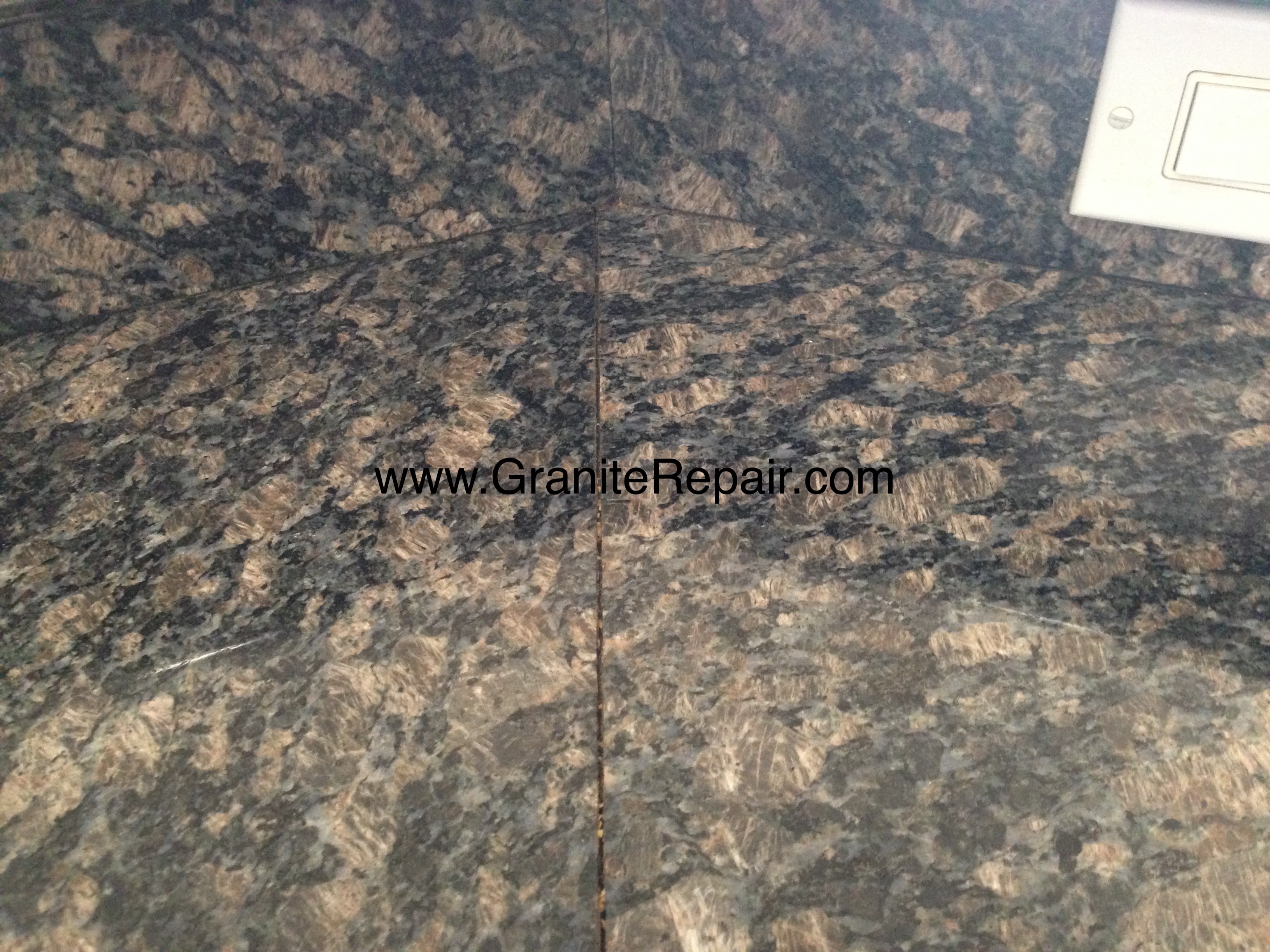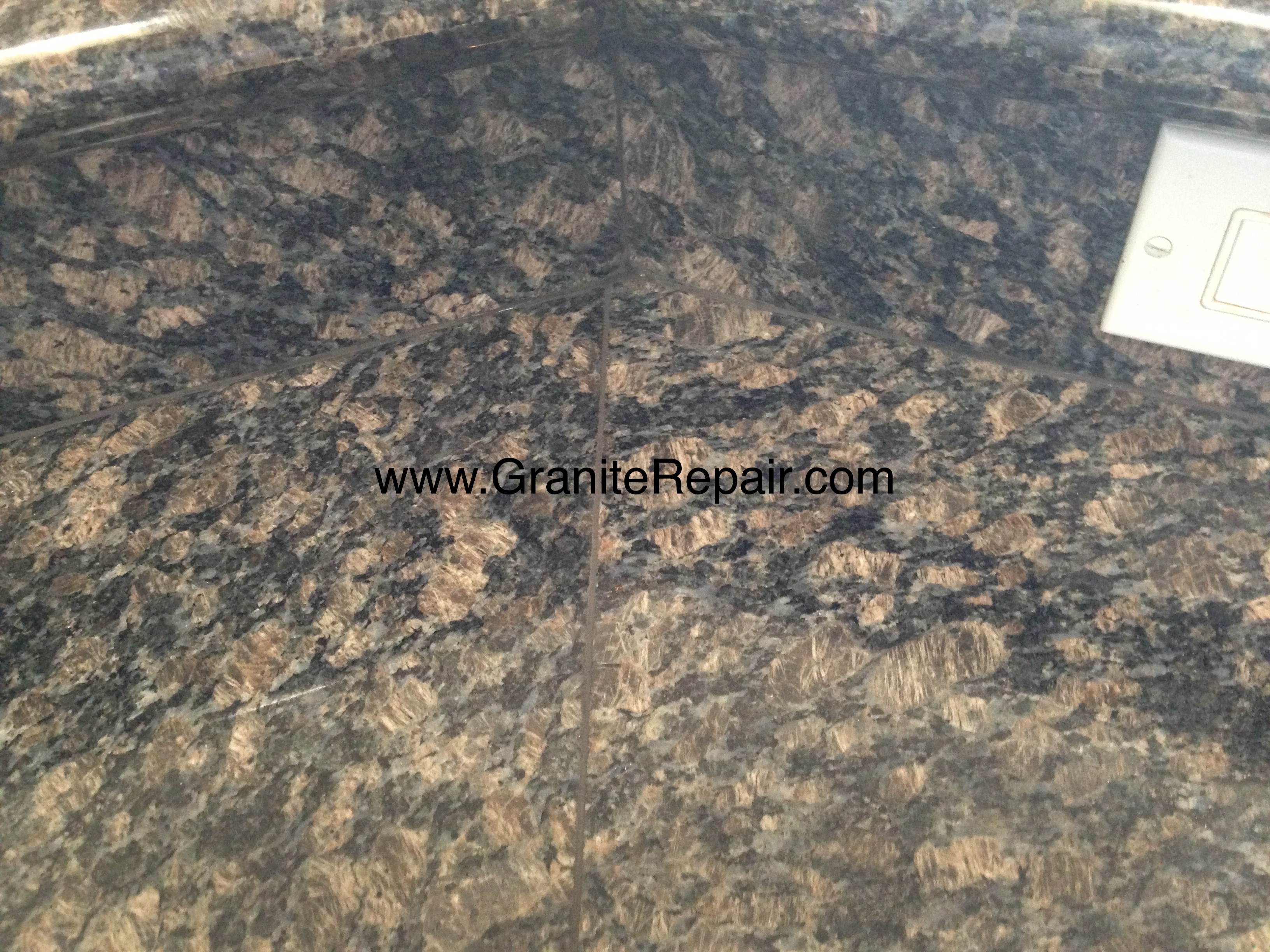 GRANITE SEAM REPAIR
Another type of granite repair we see is the seams. When you have 2 granite slabs that meet up together, that area is called a seam. If your lucky you don't have one. But like most, if you do, then it's important to keep this area closed up tight.
It's important to keep granite seams closed so food particles and moisture do not get in between your slabs. It may look small and insignificant, but each time a spill happens or you wipe your countertops down you are inviting problems.
Granite Seam Repairs, if done right away can usually be taken care of easily. If put off, you could end up with uneven slabs. Call or Email for an evaluation.
Granite cleaning
We have several methods cleaning your granite. Depending on your granites texture and condition.
Granite Sealing
After Cleaning your Granite it must be sealed. This is very helpful to keep its life and ease of maintenance.
Granite Repair
Granite Cracks Repairs and all types of Chips and Holes. We can repair most every type of granite issues.
Our Services
We are a Full-Service
Granite Cleaning, Sealing and Repair Business
Call Now (480) 535-0175 
Licensed – Bonded – Insured
Granite Hole Repair
Most holes we repair will look like they were never there. Top-Quality fillers color matched for you.
Granite chip repair
Granite Chips happen easily by things being dropped or by wear and tear. We repair most without a trace.
Granite Crack Repair
Cracks are usually a very bad sign and should be addressed immediately. Otherwise they could continue to expand.
Scottsdale | Paradise Valley | Fountain Hills | Rio Verde | Carefree | Cave Creek | Chandler | Glendale
Copyright ©1999-2023 | All Rights Reserved
Phone: (480) 535-0175