Scottsdale Granite Countertop Crack Repairs
Granite Counter Crack Repairs & Sealing
(480) 535-0175
Serving Scottsdale, Arizona for over 25 years
Countertops – Showers – Floors 
Licensed – Bonded – Insured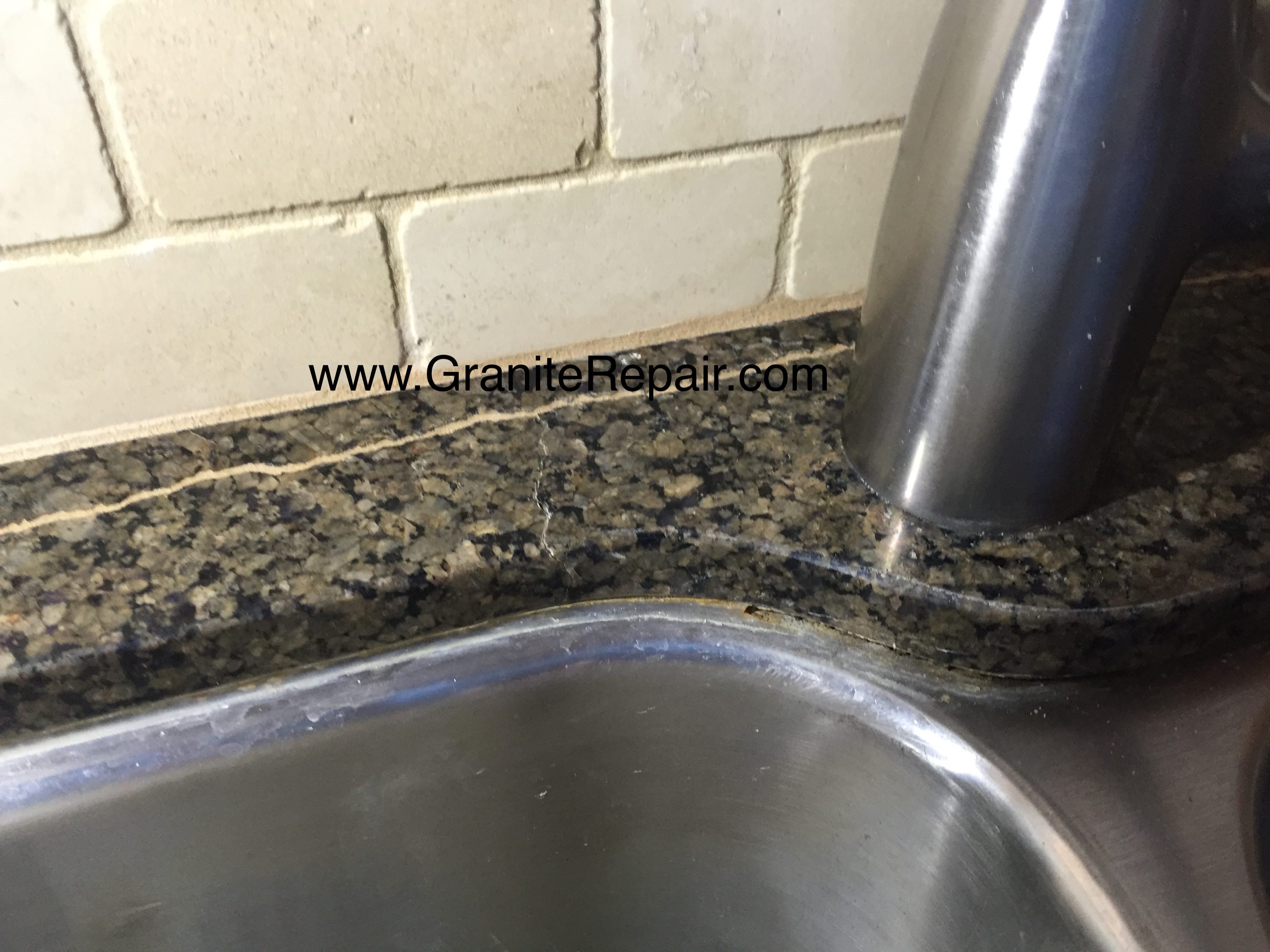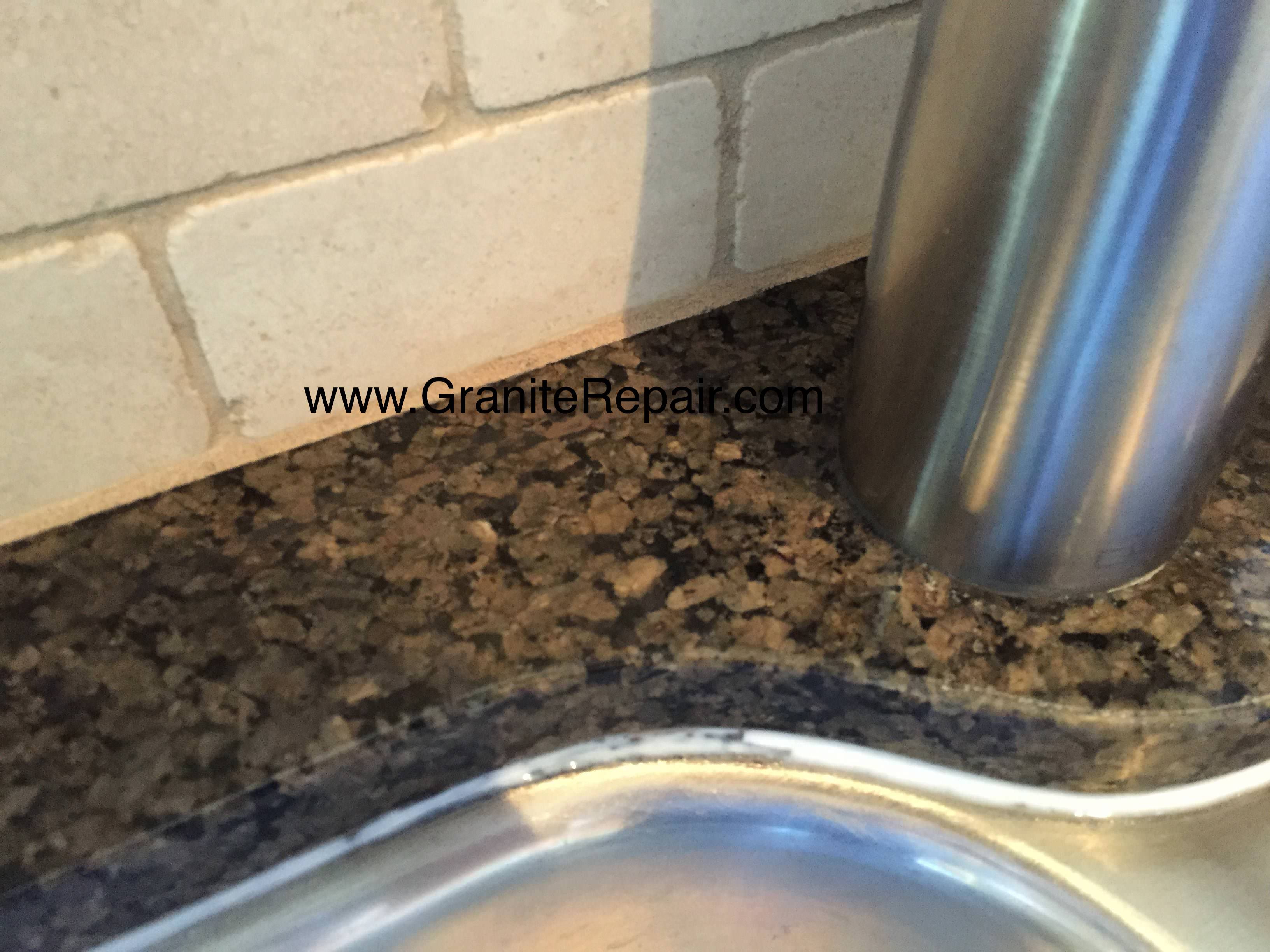 Granite 

Crack Repairs
At Scottsdale Granite Repairs, we specialize in repairing various types of cracks in granite countertops. The presence of a crack in your granite generally indicates an underlying issue that needs attention.
Determining the specific cause is the most important first step. In result, will require a permanent solution requiring a professional inspection and repair to prevent further fast moving damage.
It's worth noting that certain types of granite may naturally have "fissure cracks," but in most cases, these pictures reveal an underlying problem. It is important to address any type of granite countertop crack repair promptly. Doing so, will prevent it from expanding and spreading further, especially around the sink area.
Give us a call now for your Granite Repair Estimate (480) 535-0175
Granite 

Hole Repairs
Do not delay addressing issues of granite pitting or holes in your countertop. These types of granite repair imperfections are likely the result of prolonged exposure to hard water or the use of harsh and unsuitable cleaning products. They will get worse very rapidly.
Granite holes may also be caused by water accumulation in the affected area over time. There can be various reasons behind it, and they will accelerate and get much worse if not addressed right away.
It's crucial to reach out to a professional for granite repair work in these type of cases. You really only get one good shot at a proper long lasting repair. We ensure a tight and durable repair, safeguarding the area for future use without seeing it.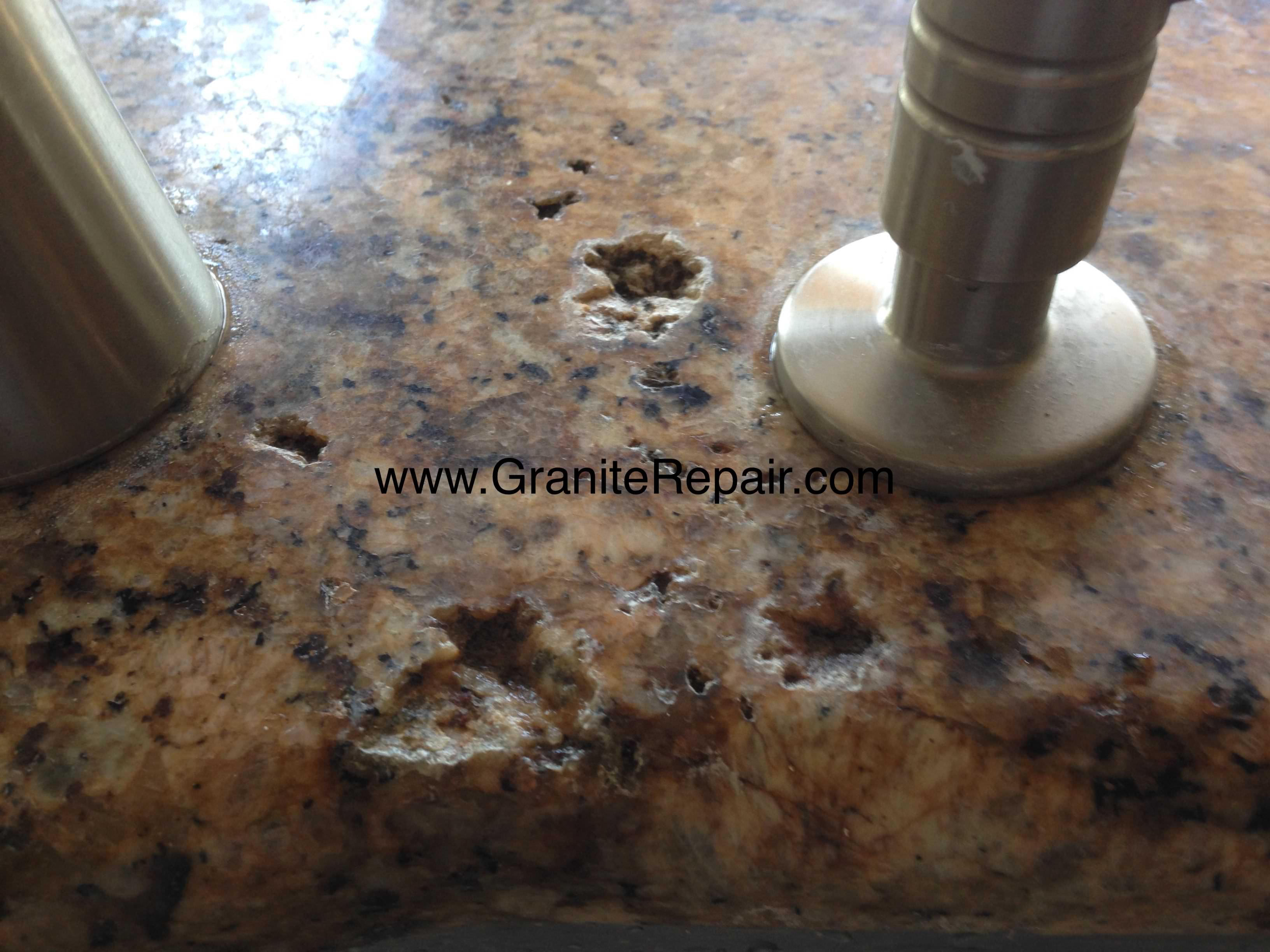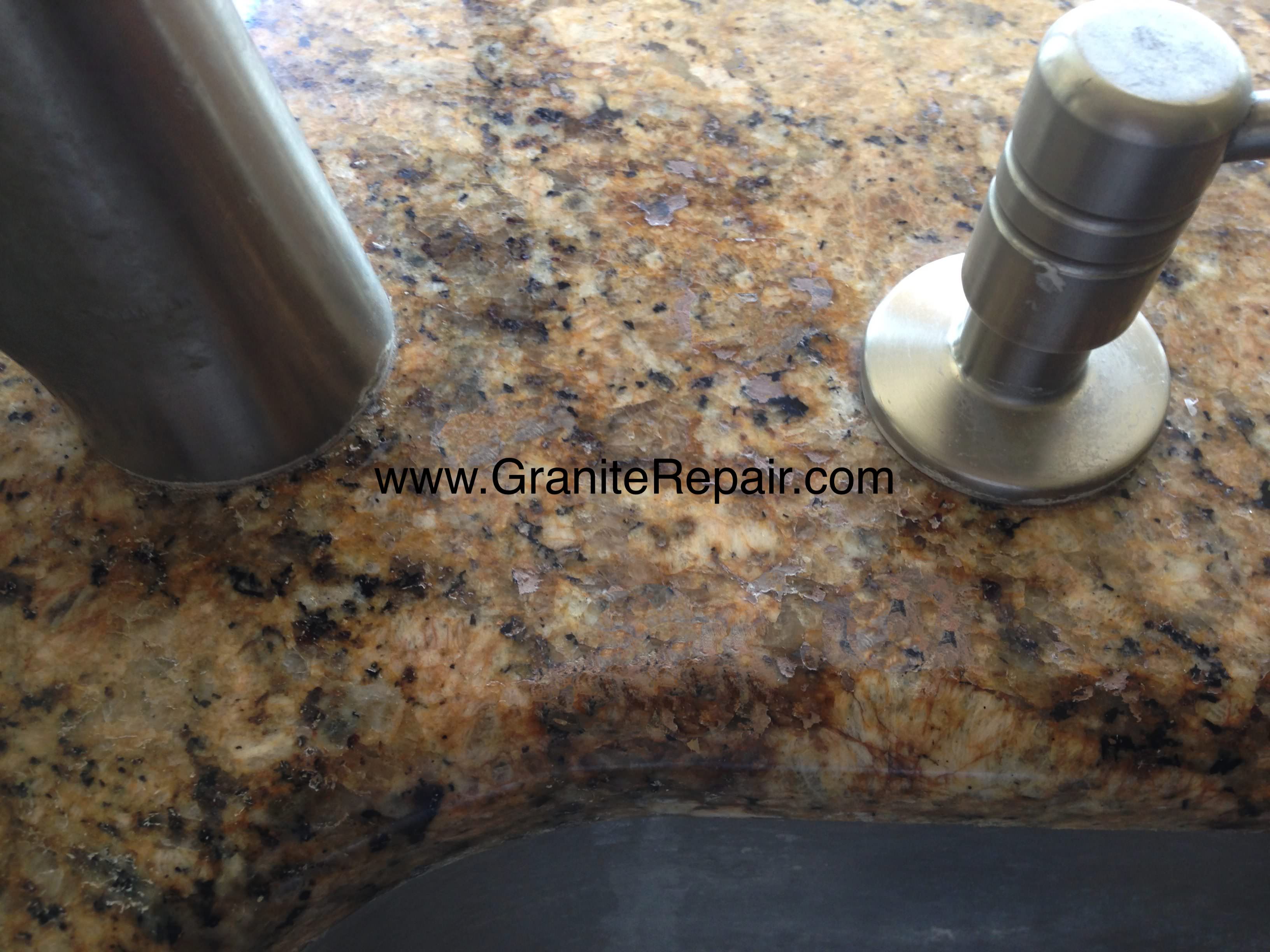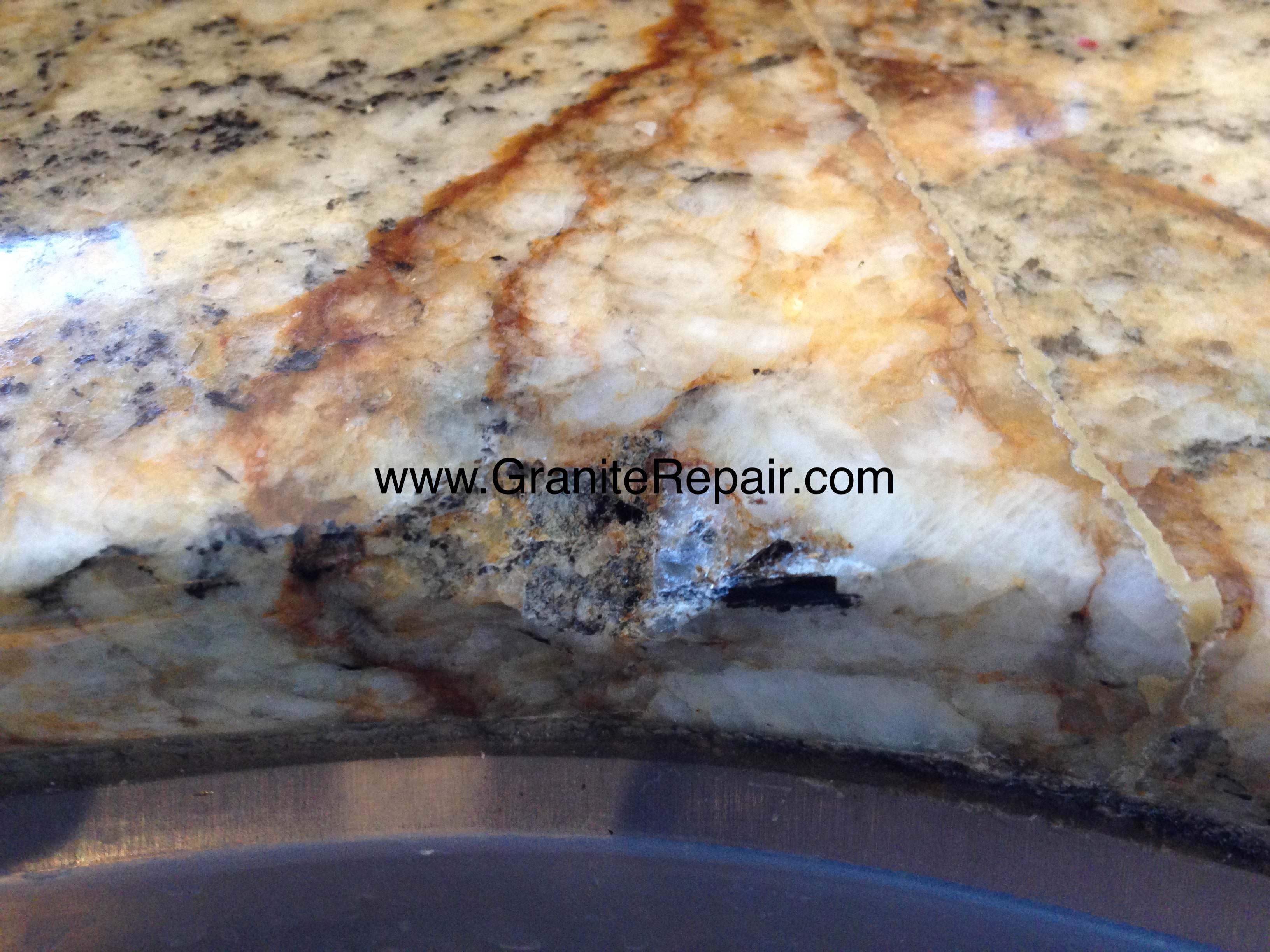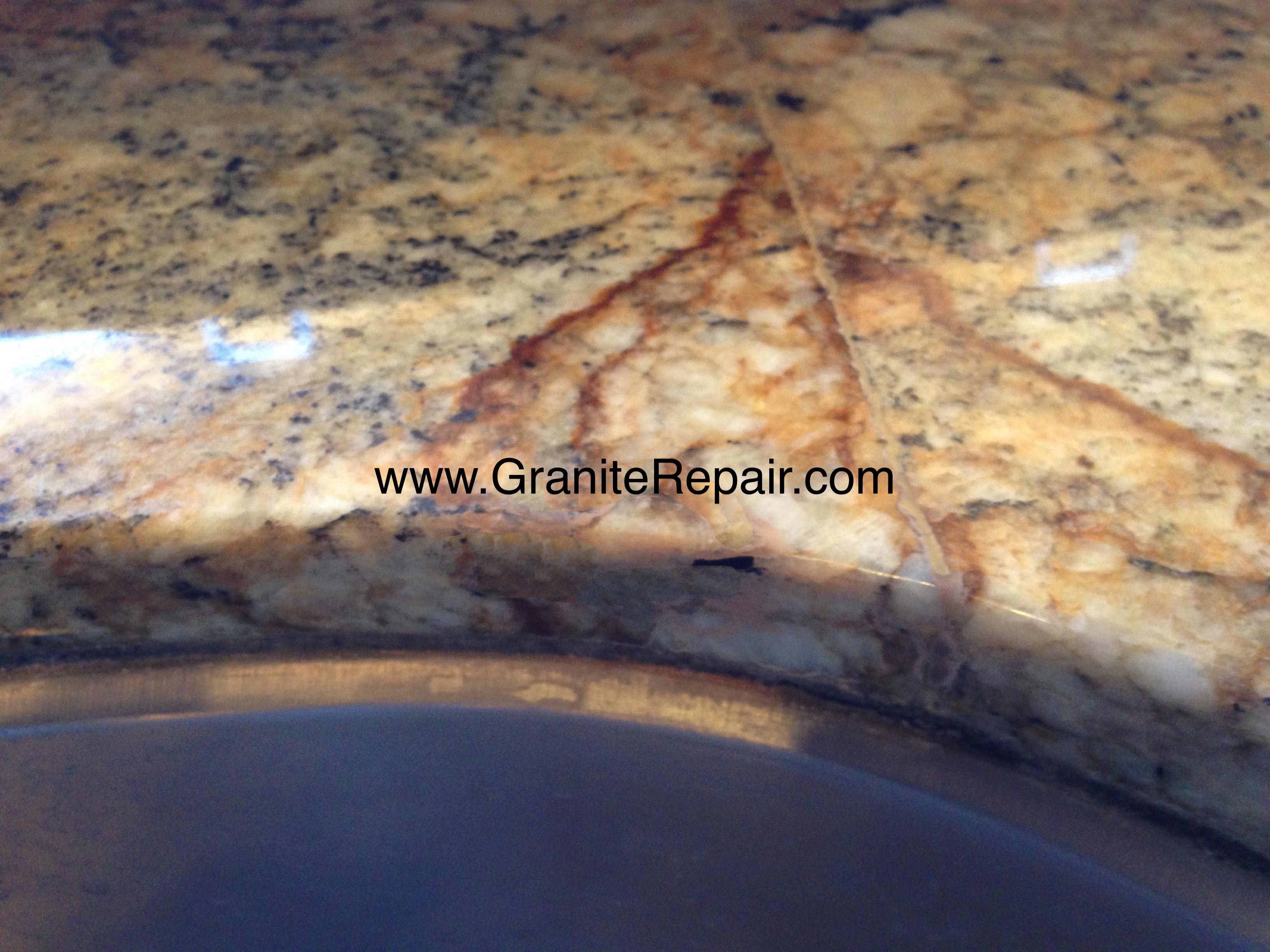 Granite 

Chip Repairs
If you have granite chips near your sink or along the countertop edge they can be effectively repaired if done right. Granite is durable but chips will occur due to various reasons, such as accidentally dropping a pan or a plate slipping while washing dishes etc.
It is also possible that your granite has developed pits or lost its shine over time. However, in most cases, these granite repair issues can be resolved and the granite can be restored to its original condition or even better. Regardless of the color of your stone, it is possible to have it repaired at a reasonable cost with minimal to no visibility of the repair work.
For Reliable Granite Countertop Crack Repair, Please Contact Scottsdale Granite Repairs at (480) 535-0175
Granite 

Sink Perimeter Repairs
Ensuring a tight seal where your sink meets the granite is vital to prevent water and other substances from seeping beneath the surface. This is the cause of most issues we see.
At Scottsdale Granite Repair, we exclusively utilize top-quality products for your granite sink perimeter and all other repairs. Our approach involves employing multiple products and layers to provide maximum protection and durability for every repair we perform.
With 25+ years of experience we blend the granite repair colors on-site, ensuring an almost perfect match every time. To further safeguard the repaired area, we then will seal it with a very high-grade sealer that will effectively repel water for everyday usage.
Call us Now for your Fast Free Estimate (480) 535-0175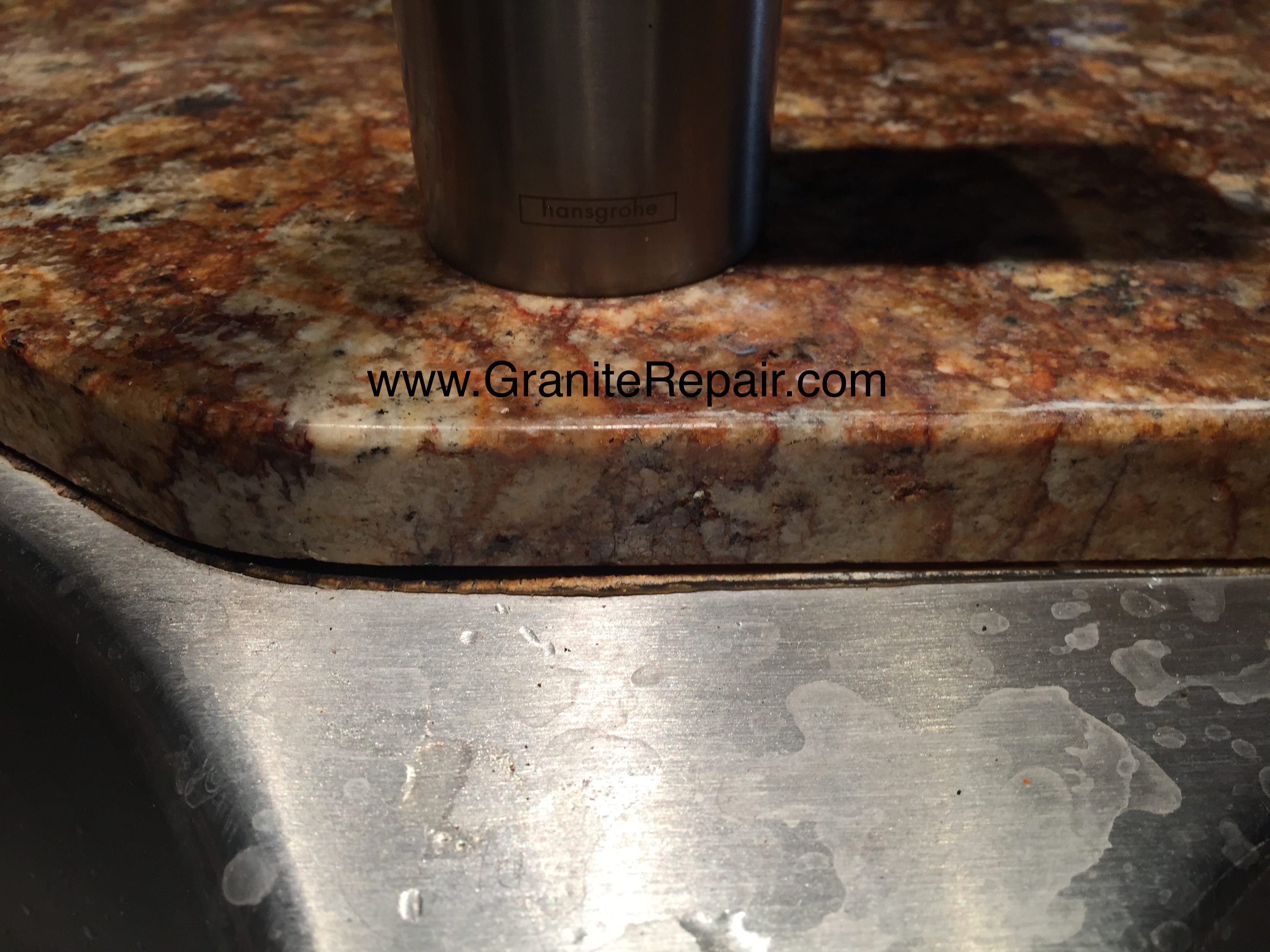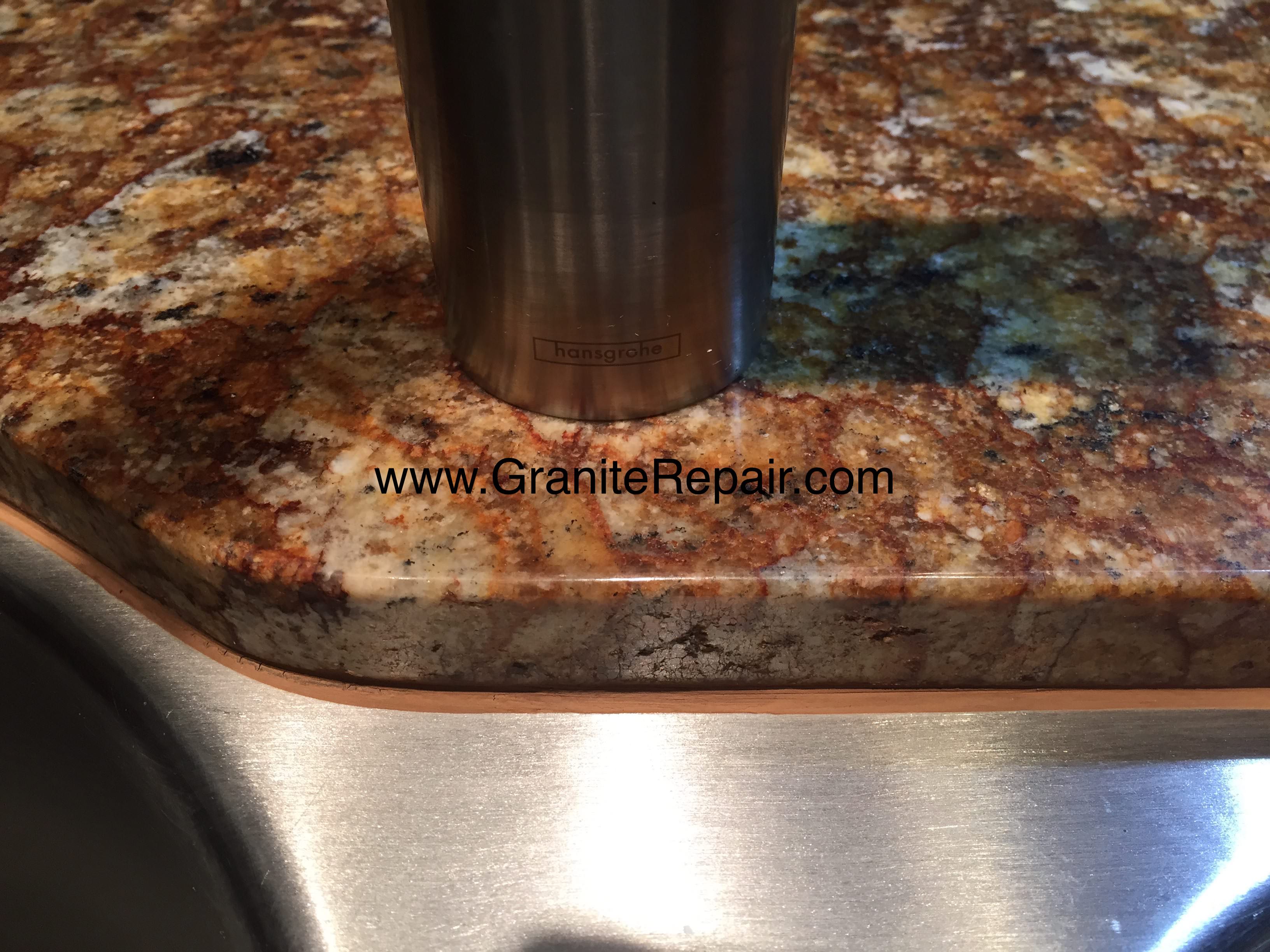 Scottsdale | Paradise Valley | Fountain Hills | Rio Verde | Carefree | Cave Creek | Chandler | Glendale
Copyright ©1999-2023 | All Rights Reserved by parent company Granite King®
Phone: (480) 535-0175