Scottsdale Granite Countertop Crack Repairs
Granite Counter Crack and Hole Repairs & Sealing
(480) 535-0175
Serving Scottsdale, Arizona for almost 20 years
Countertops – Showers – Floors 
Licensed – Bonded – Insured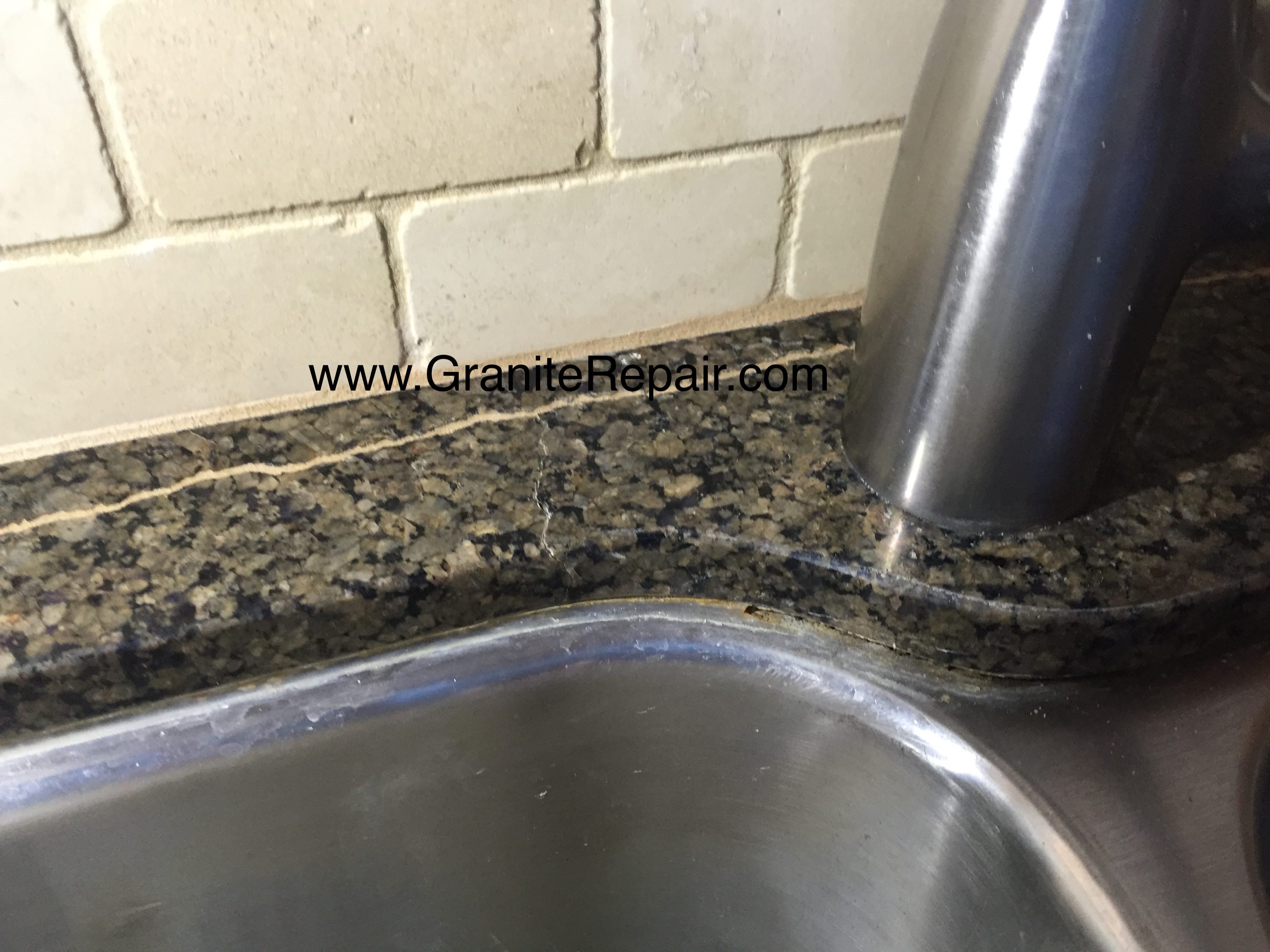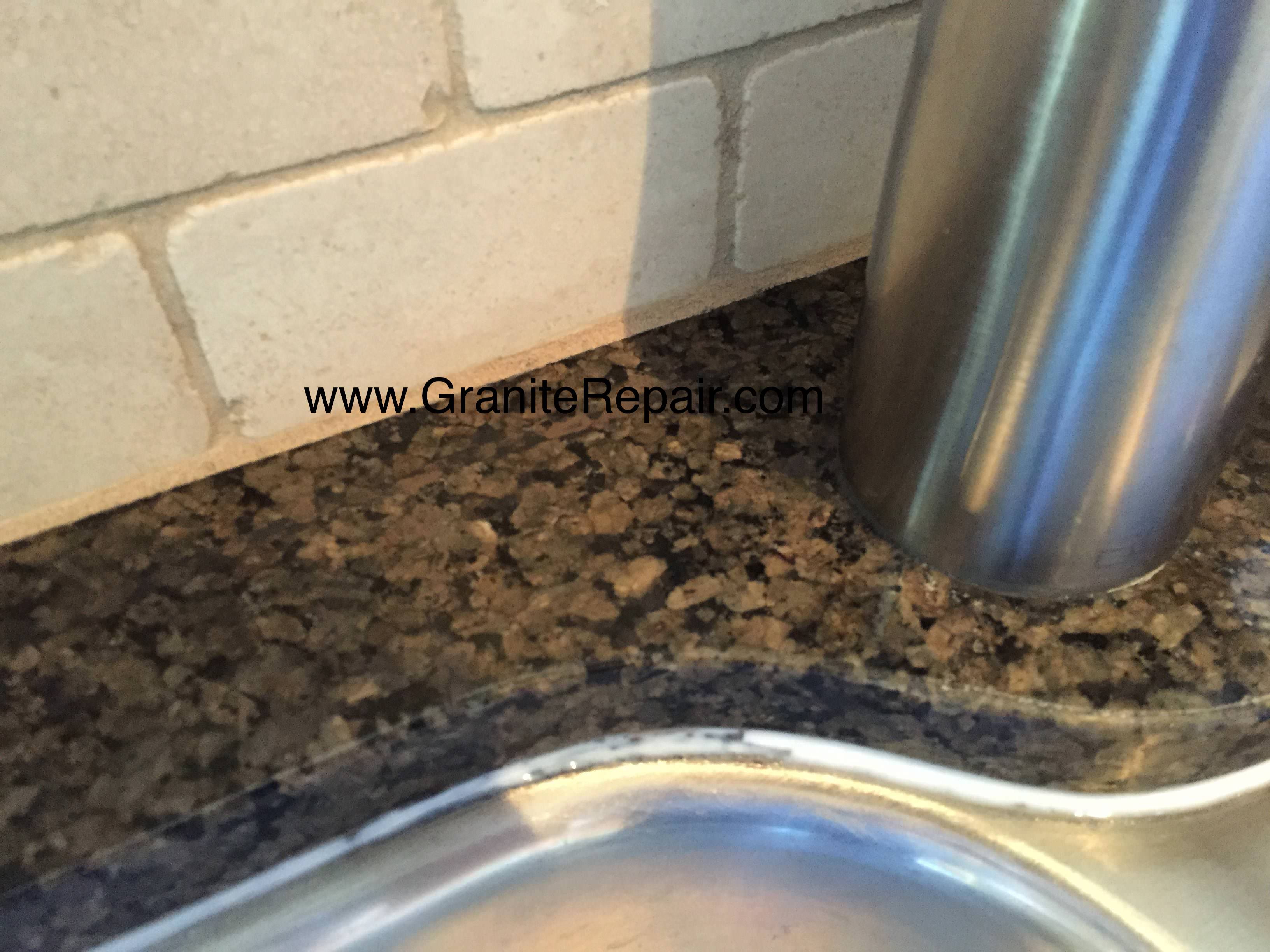 Granite 

Crack Repairs
Scottsdale Granite Repairs specializes in all types of granite crack repairs.

If you have cracks in your granite it is probably a sign something is wrong. What type of problem and how to fix it? That would require an inspection by a professional.
Keep in mind some types of granite have natural "fissure cracks". However most of the time there is an underlying problem (as seen in these pictures).
Any type of crack should be addressed relatively soon due to it possibly getting larger and spreading.
Granite 

Hole Repairs
Granite Pitting or Holes in your granite countertops are not something you would want to put off either. They probably started from hard water over a long period of time. Or maybe you have used strong or improper cleaners. It could also be from water sitting in that area over a period of time. So, there could be many reasons.
 Call a Professional for a repair like this. We make certain to repair this area tight and to protect it for future use.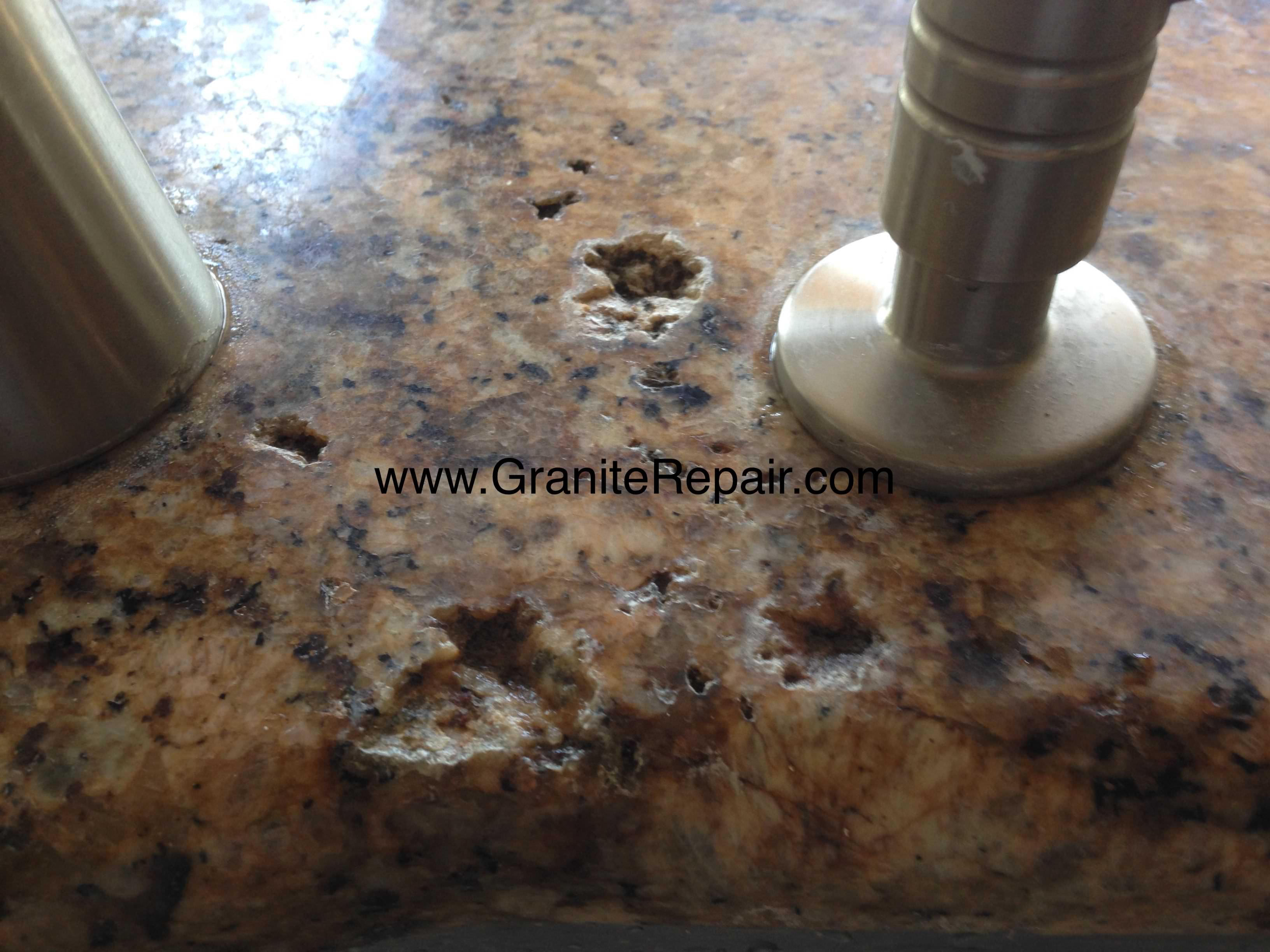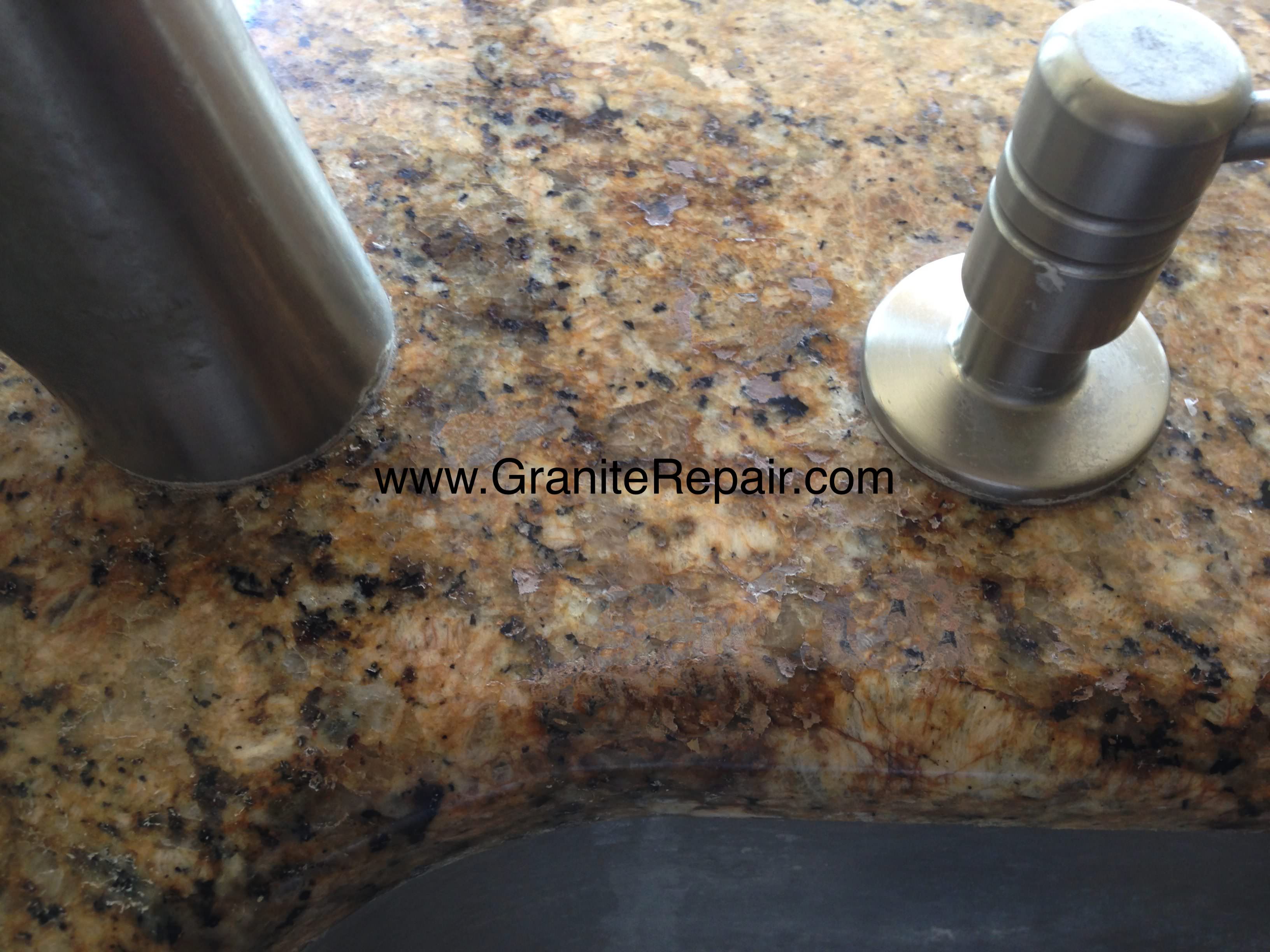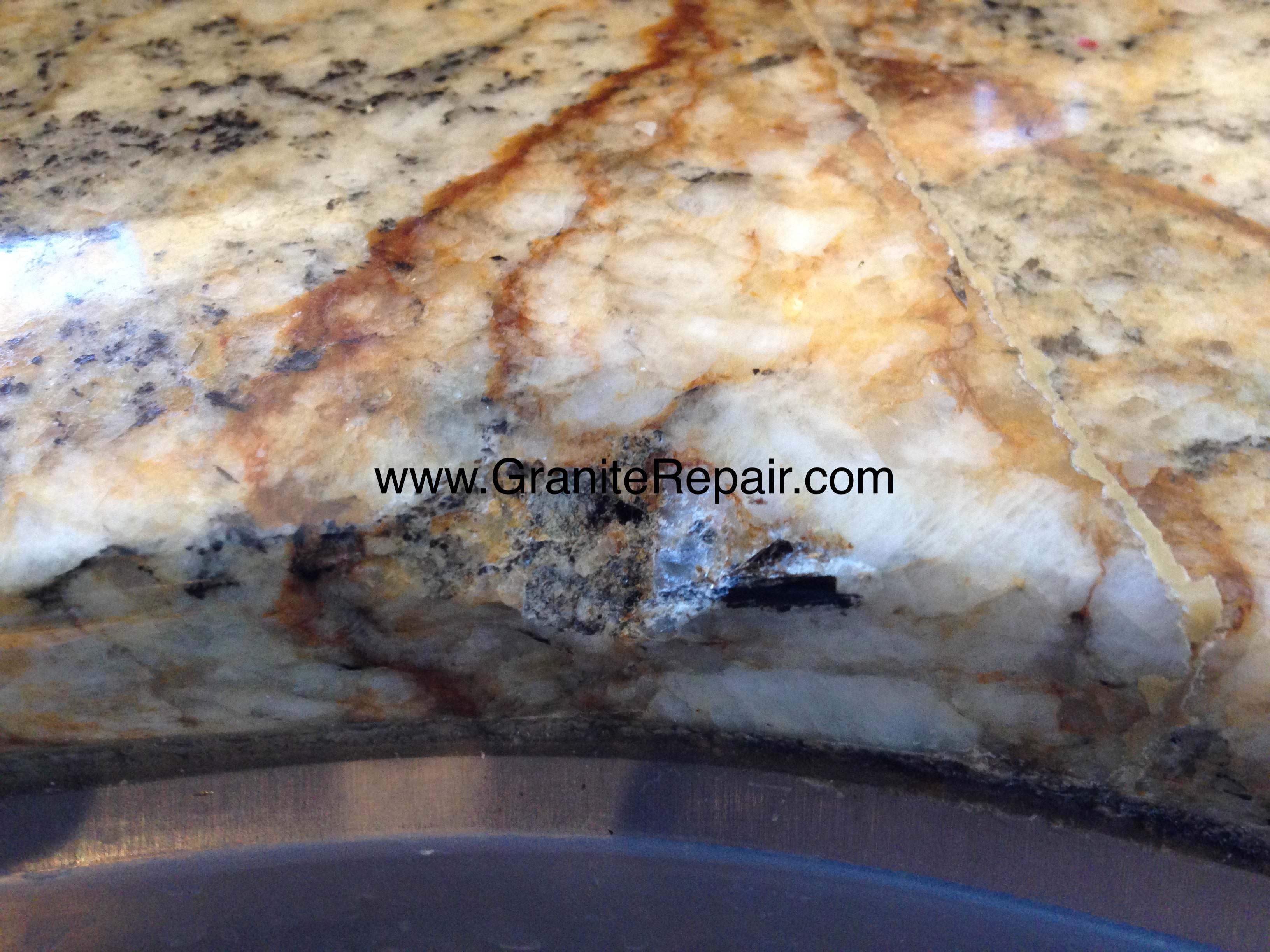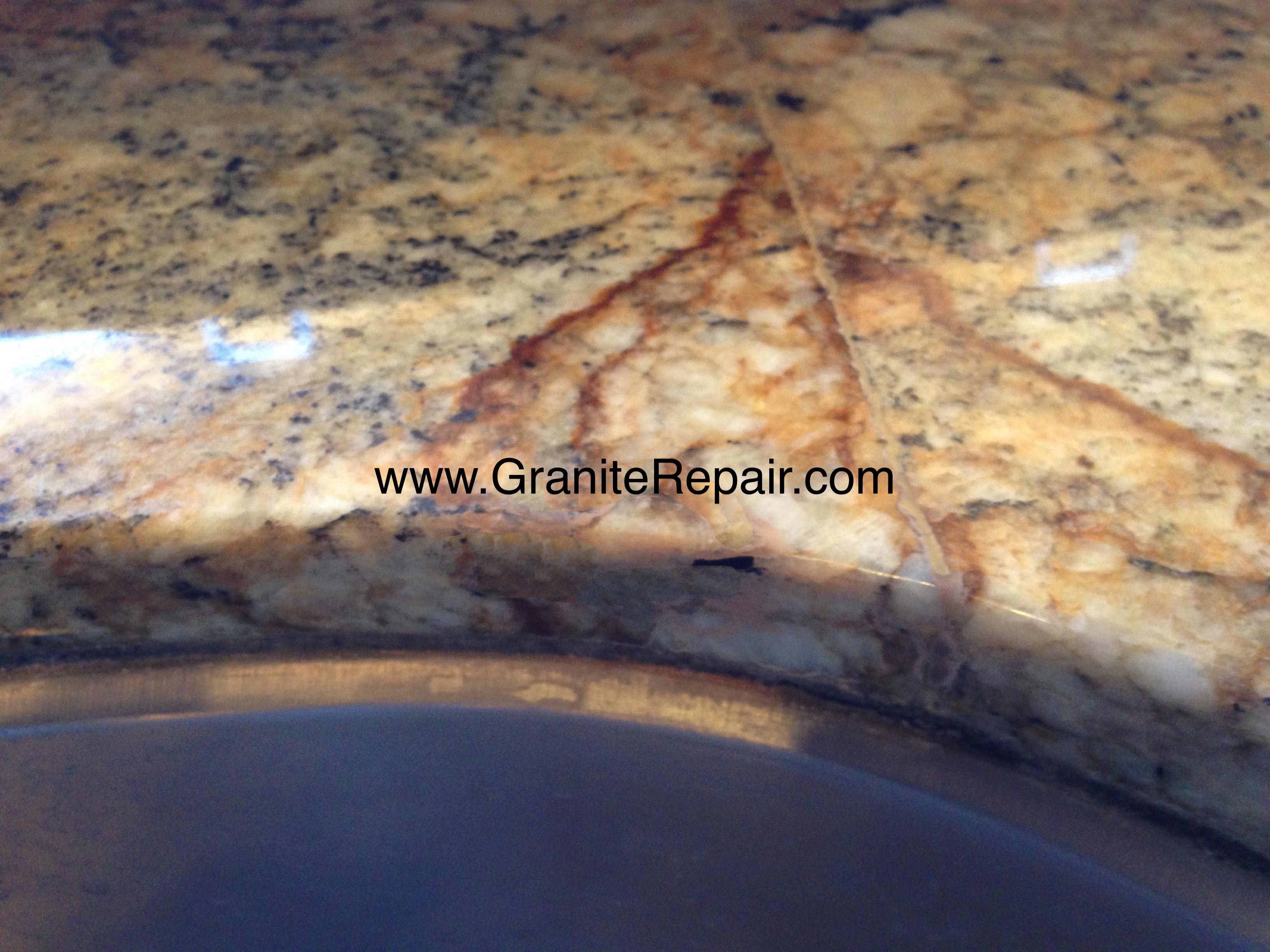 Granite 

Chip Repairs
Granite Chips near your sink or along the countertop edge can be repaired. Chips happen from all sorts of reasons. Whether its from a dropped glass or maybe a plate slips while washing dishes. Perhaps your granite is pitting or maybe its just lost its luster.
Either way most of the time it can be repaired and restored. No matter what color your stone is it can usually be repaired at a fair cost and with minimal visibility.
Call Scottsdale Granite Repairs (480) 535-0175
Granite 

Sink Perimeter Repairs
The area where your sink meets the granite is also important to make certain it is filled tightly. If this area is cracked or completely missing, then water and other things can get in and under your granite.
We only use the very best products to complete your granite perimeter repairs. We use multiple products and layers because we want to make certain you have maximum protection.
We also blend our sink colors on site so you have and almost perfect match every time. And of course we seal the area with a high grade sealer so it repels water when you use it.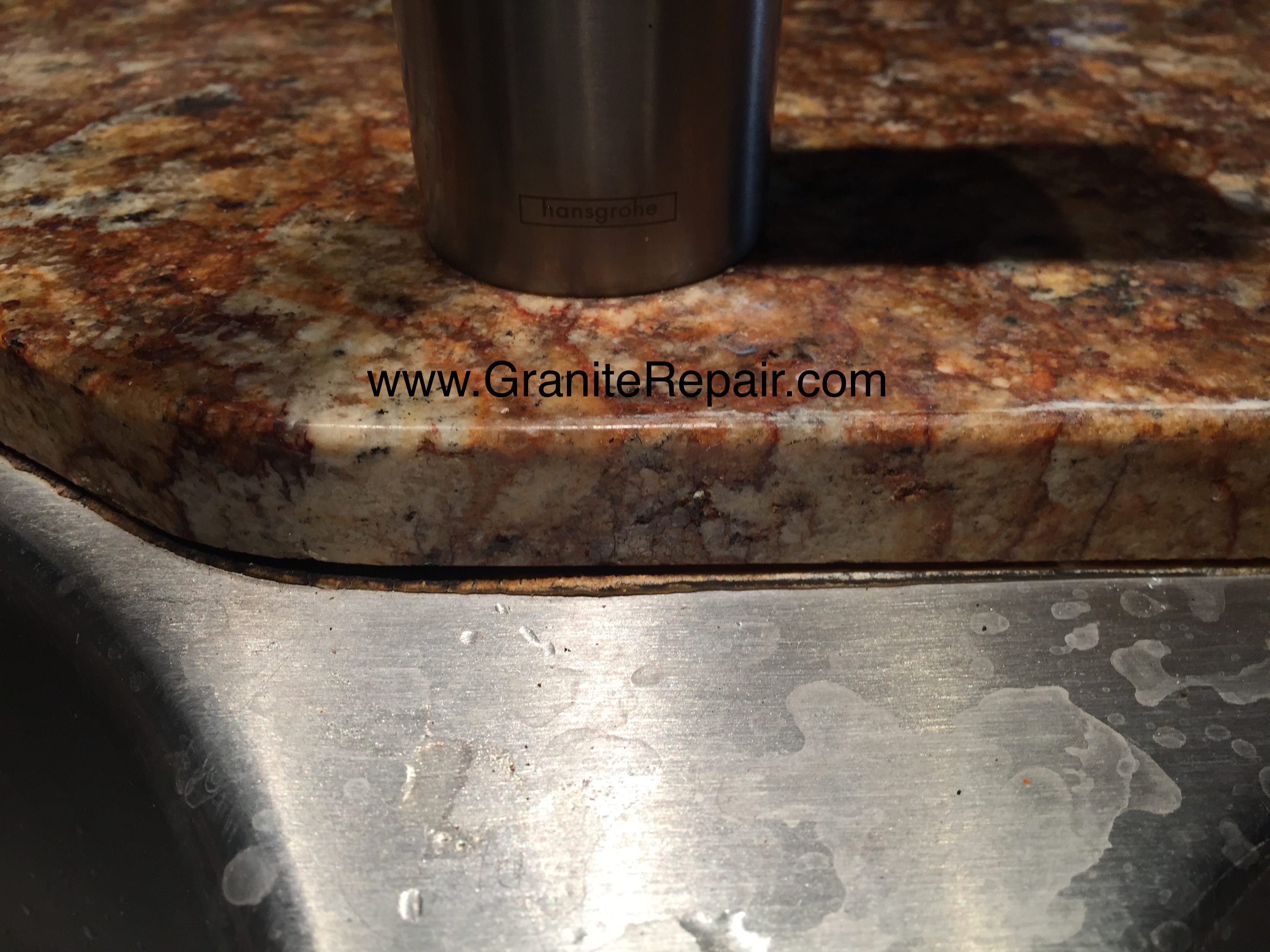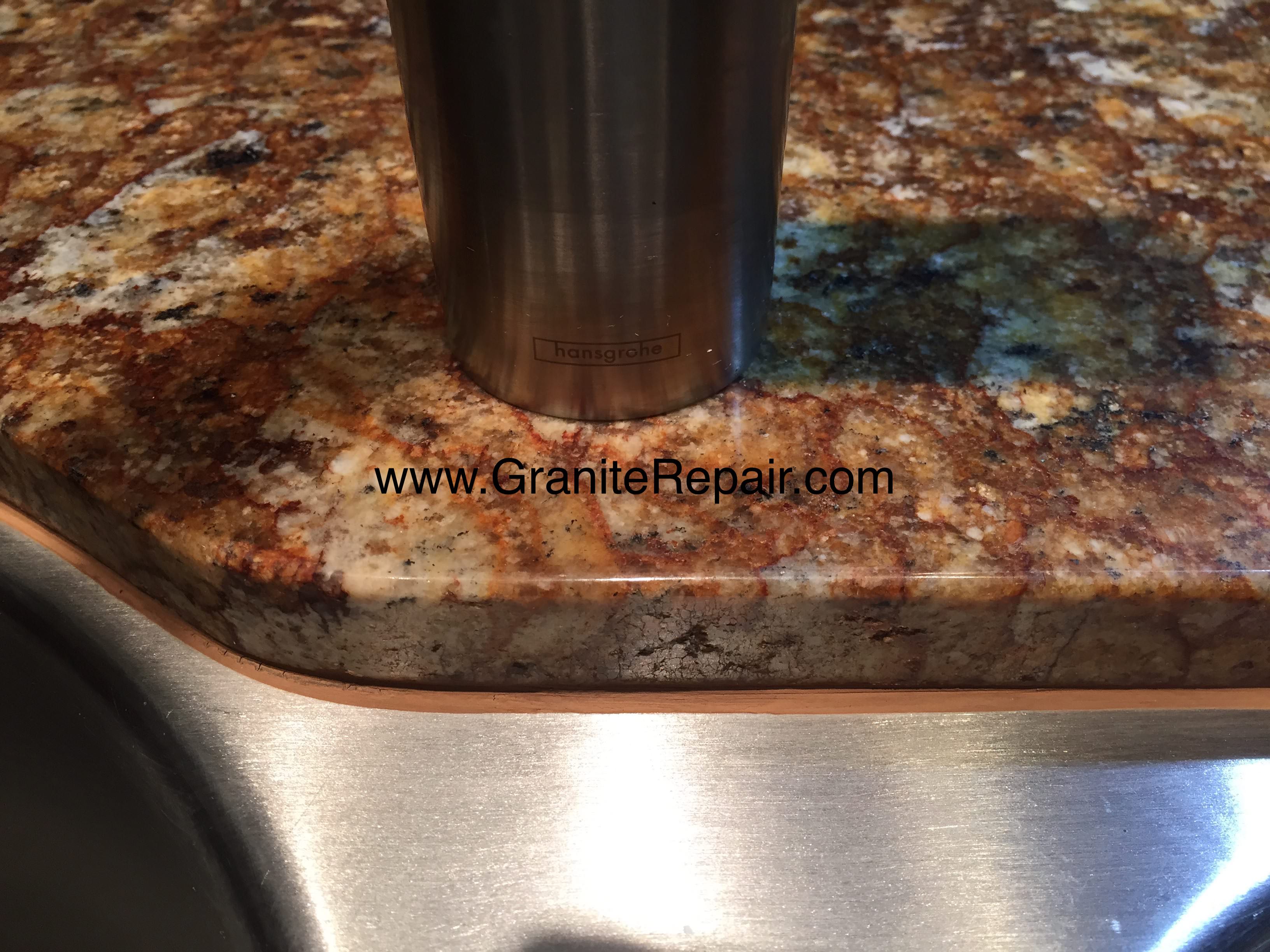 Scottsdale | Paradise Valley | Fountain Hills | Rio Verde | Carefree | Cave Creek | Chandler | Glendale
Copyright ©1999-2022 | All Rights Reserved
Phone: (480) 535-0175