Granite Countertop Sealing
Sottsdale Granite Repairs & Cleaning
(480) 535-0175
Countertops – Showers – Floors 
Licensed – Bonded – Insured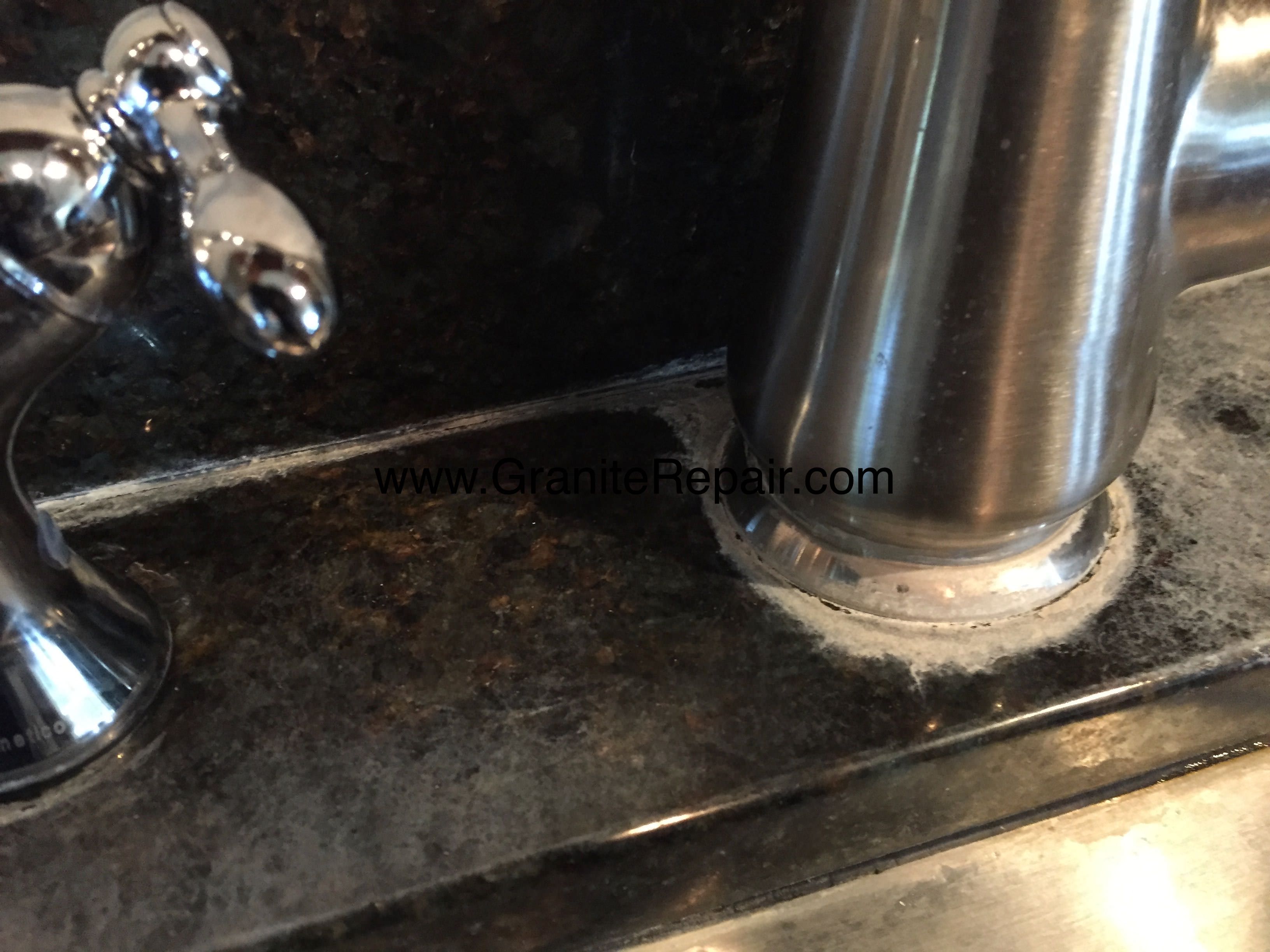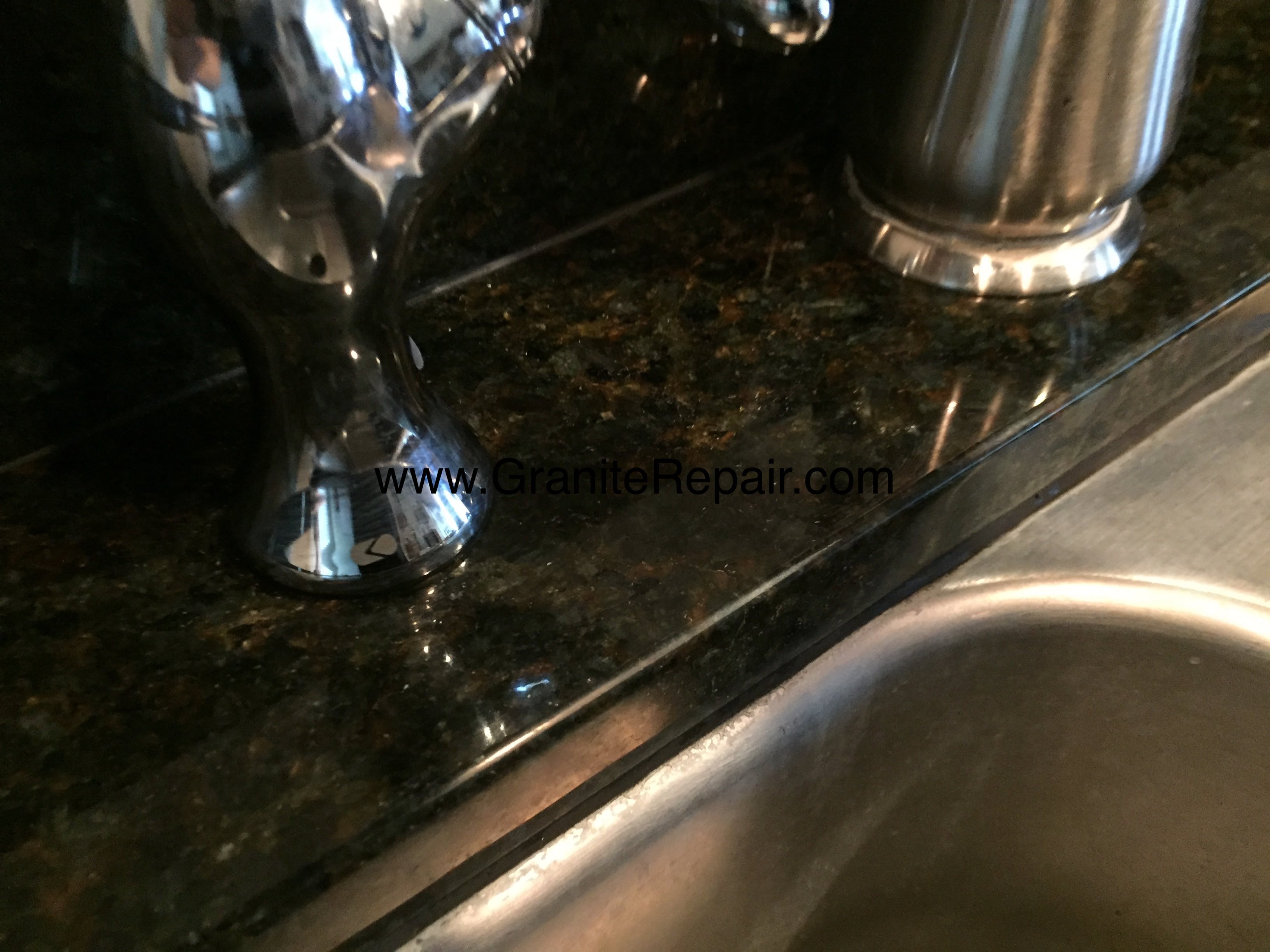 Granite

Countertop Sealing
Granite Sealing is a crucial step to protecting your investment. But be cautious, there are literally hundreds of different sealers on the market advertised as ok for granite. However, only a handful really do protect or are the right choice for your counter. Some sealers will actually damage or completely ruin your countertops.
There are a few different options of sealers to choose from when you hire us. We will choose the right sealer according to your budget and your countertops needs.
Granite 

Calcium Prevention
Which Sealer is right for your granite countertop? There are many things to take into consideration. It can depend on the location of the stone to be sealed, It can also depend on the amount of usage your granite receives. There are a lot of other factors to consider. We would usually need to see your granite to evaluate it properly and keep it from looking like this picture. Call us and we will talk about your granite to see which type of granite sealing process is right for you.
(We always make sure to only use sealers that are safe for food preparation areas.)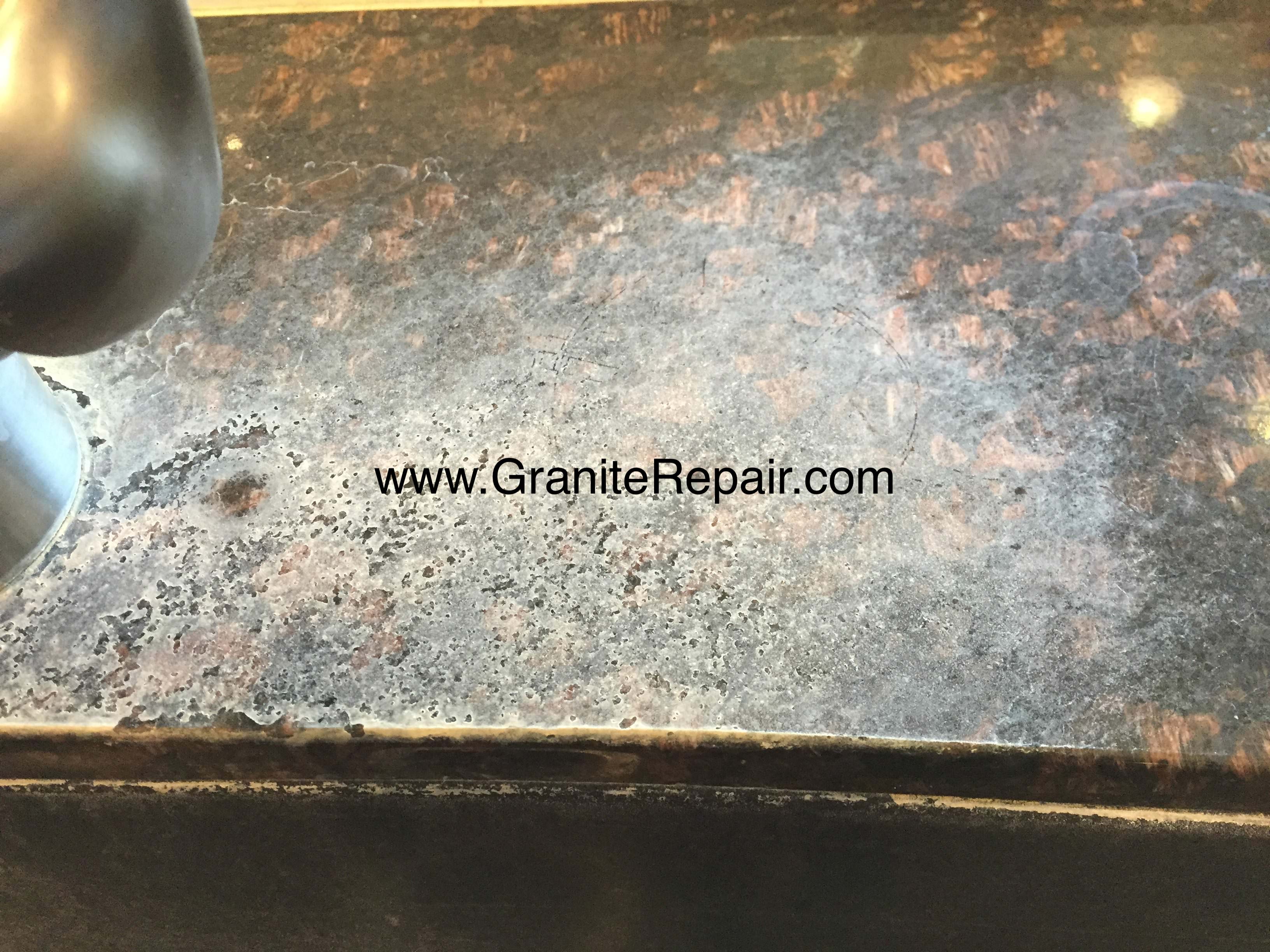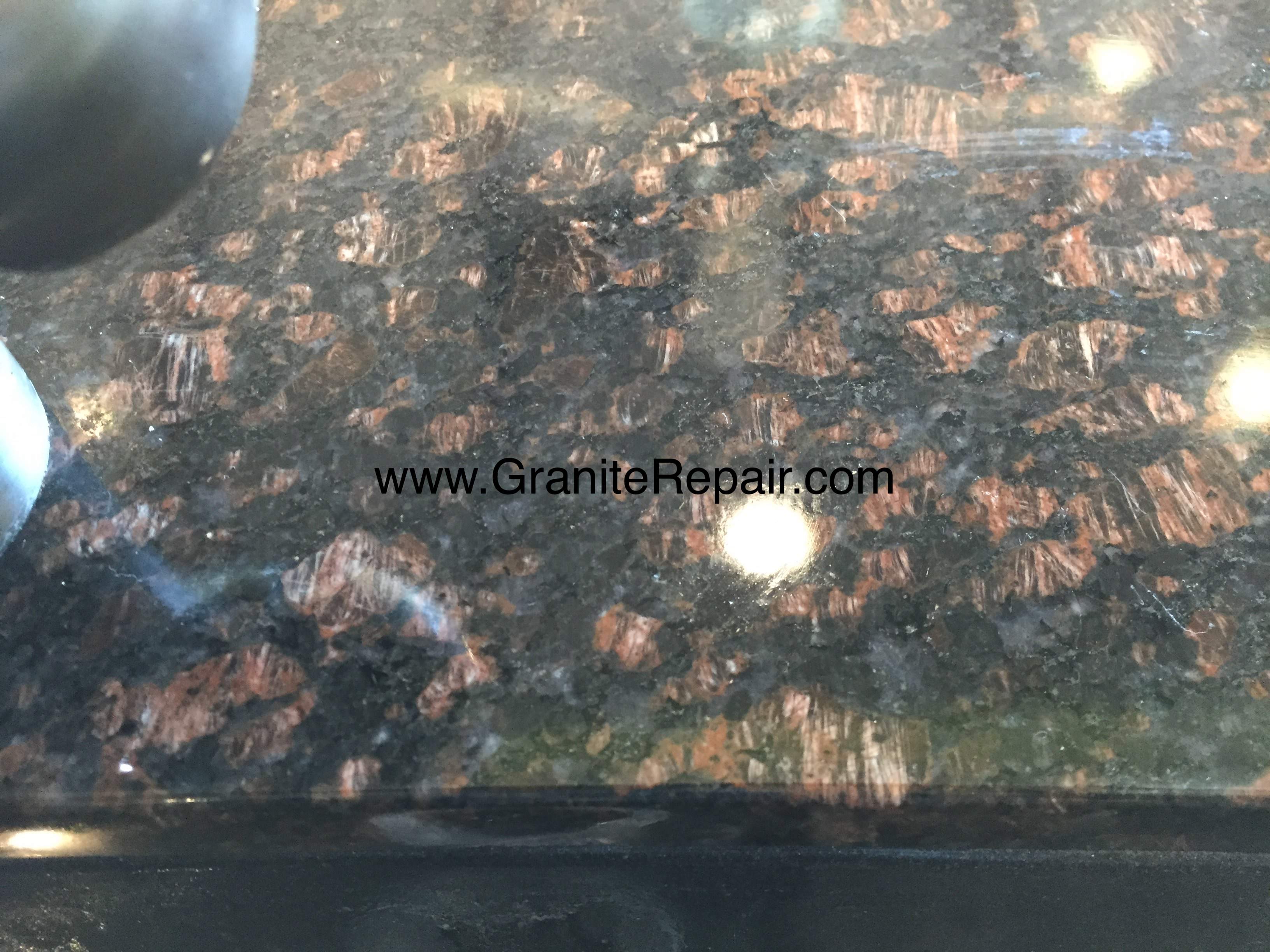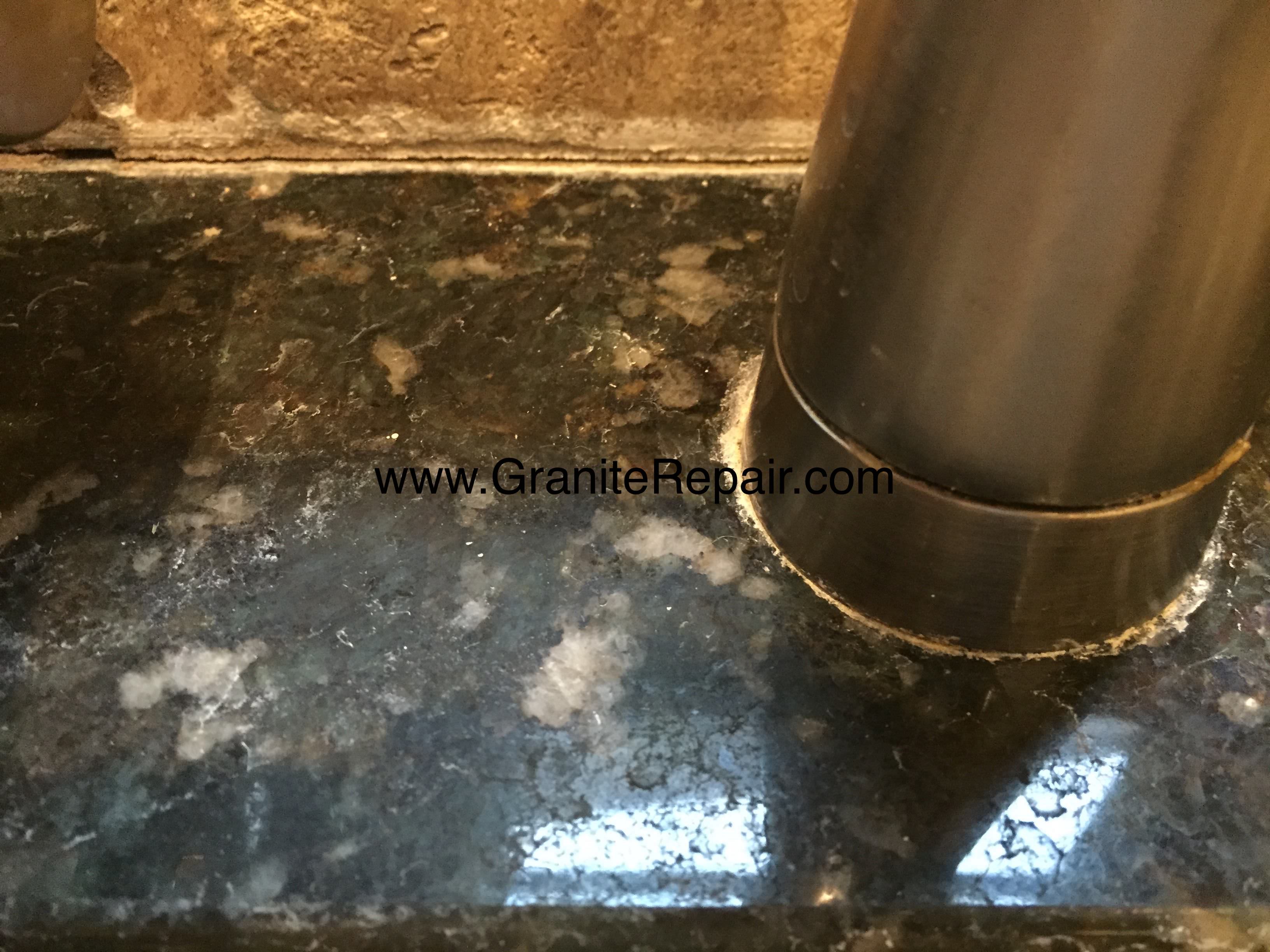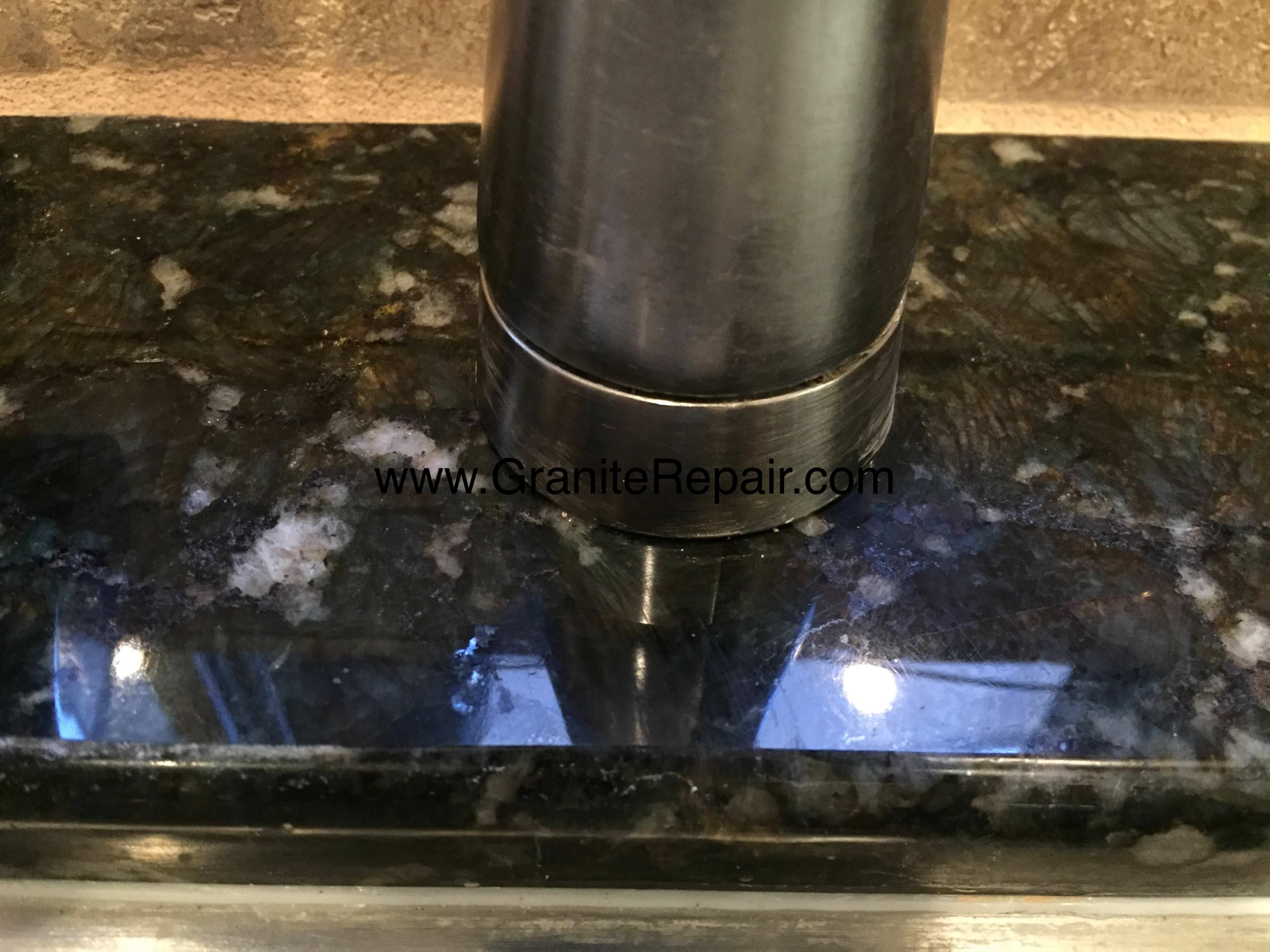 Granite 

Etching Prevention
Etching and luster loss on your granite is a big problem and you really don't know it's coming until it shows itself. You notice it one day because your counter has lost it's shine and sharp colors or just looks dull and thirsty.
Normally, this happens around the sink area. This type of problem should be taken care of right away and needs to be done by a professional. 
If caught early this can usually be remedied and brought back to shine like new. Then we will seal it to keep it protected while you use it daily.
Give us a call for an Estimate (480) 535-0175
Granite 

Cleaning & Sealing
To sum up, there are many different types of sealers on the market that do provide some sort of protection.
Any seal is better than no sealer. But be careful, some sealers are incorrect and can be harmful.
Granite is a natural stone and is porous like a sponge, so sealing is not something to skip or put off.  The proper cleaning preparation and necessary repairs must be done in order to get maximum sealer protection.
Make sure to always Hire a Licensed Professional.​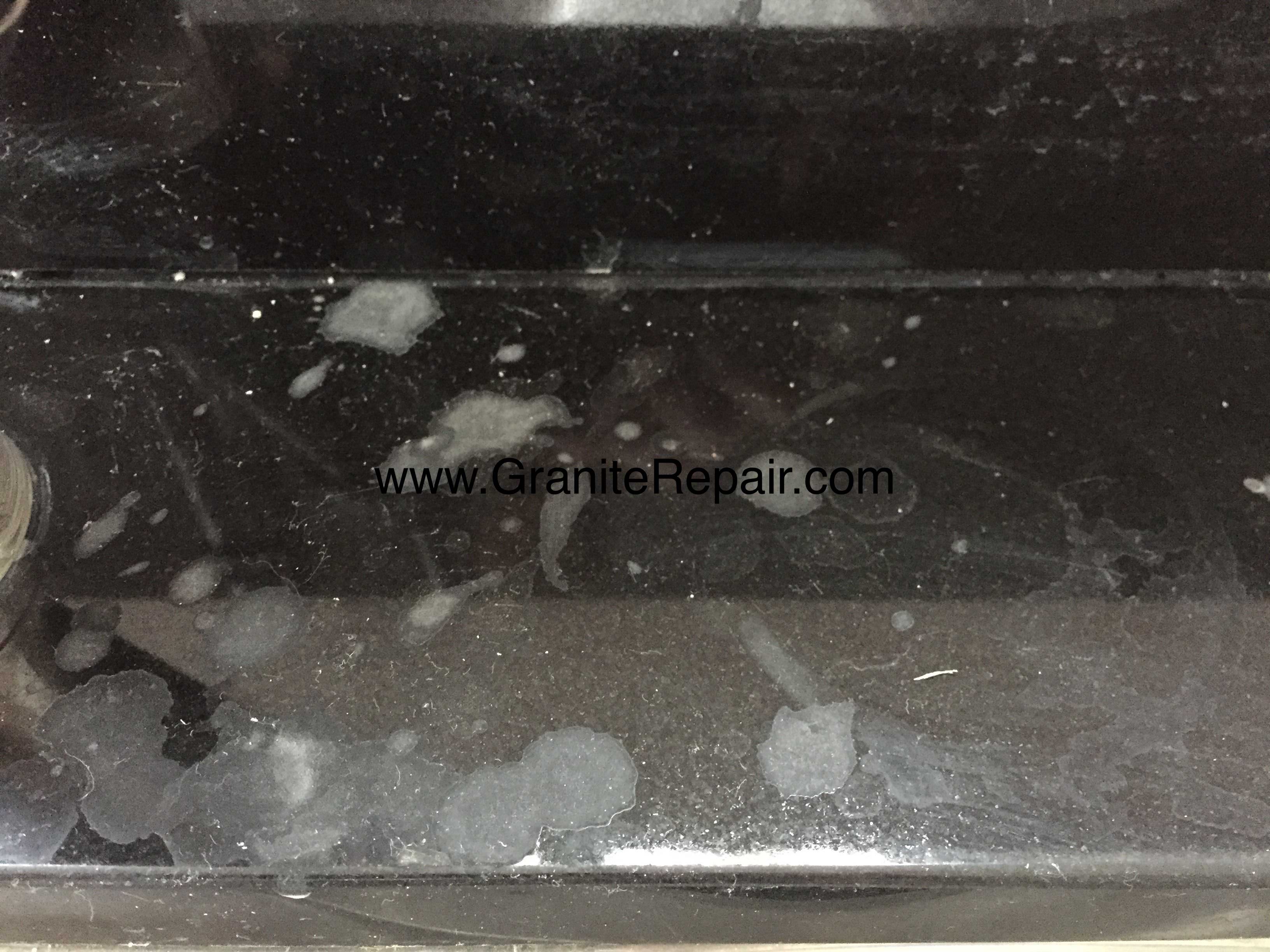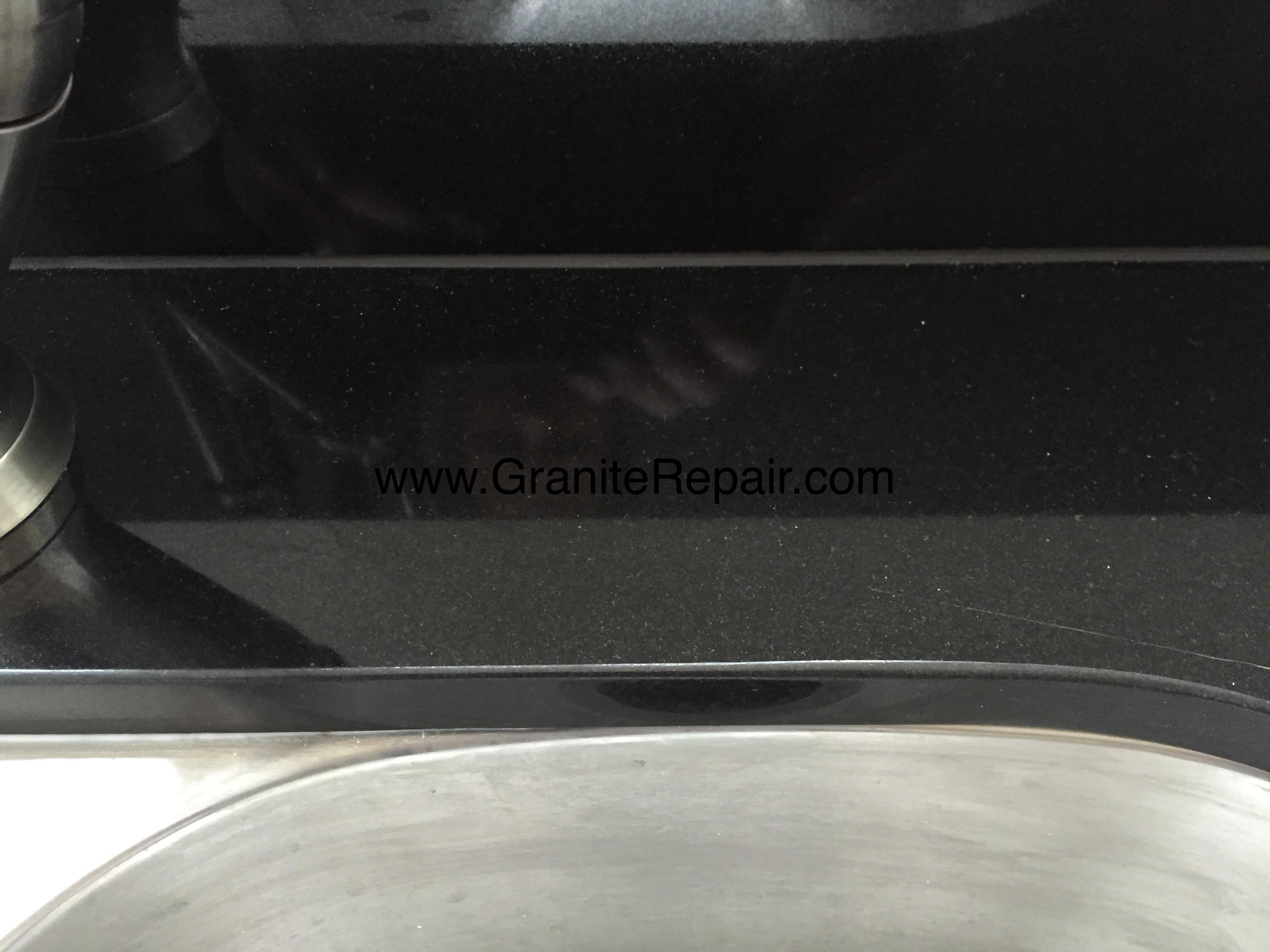 Scottsdale | Paradise Valley | Fountain Hills | Rio Verde | Carefree | Cave Creek | Chandler | Glendale
Copyright ©1999-2022 | All Rights Reserved
Phone: (480) 535-0175